Praise Reflection (24 June ) – Holy is the Lord!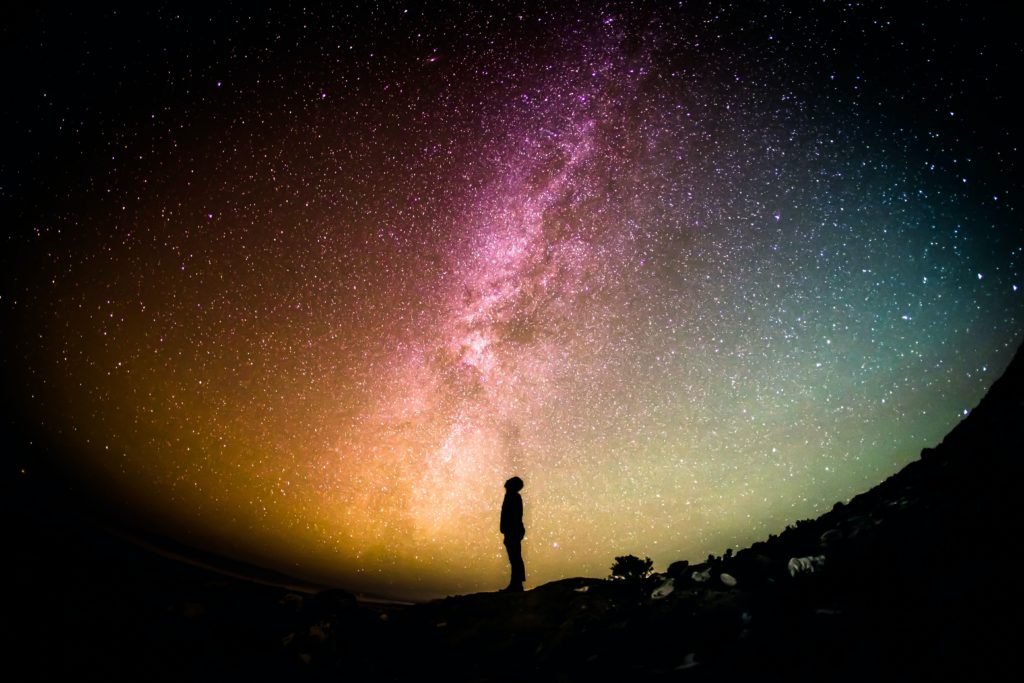 "Holy, holy, holy is the Lord Almighty; the whole earth is full of his glory" (Isaiah 6:3b).
The Hebrew word Holy is an adjective, qāḏôš, meaning "sacred, holy, of God, as separate, apart, and so sacred." [CWSB Dictionary and BROWN, DRIVER AND BRIGGS DICTIONARY.]
The Lord is holy! Holiness is a characteristic of the three persons of the Trinity. God the Father is holy. God the Son is holy. God the Holy Spirit is holy. God's holiness stands apart. It is totally unique and unattainable to all God's creatures. It is God's standard: for "in him there is no darkness at all" (1 John 1:5).
Reflect and Respond
You are invited to read each of these passages slowly, pausing between them, and reflecting on the 'otherness' of the Lord and his holiness.
Isaiah 6: 1-7
"In the year that King Uzziah died, I saw the Lord, high and exalted, seated on a throne; and the train of his robe filled the temple. Above him were seraphim, each with six wings: With two wings they covered their faces, with two they covered their feet, and with two they were flying. And they were calling to one another: "Holy, holy, holy is the Lord Almighty; the whole earth is full of his glory." At the sound of their voices the doorposts and thresholds shook and the temple was filled with smoke. "Woe to me!" I cried. "I am ruined! For I am a man of unclean lips, and I live among a people of unclean lips, and my eyes have seen the King, the Lord Almighty." Then one of the seraphim flew to me with a live coal in his hand, which he had taken with tongs from the altar. With it he touched my mouth and said, "See, this has touched your lips; your guilt is taken away and your sin atoned for."
1 Chronicles 16:29b-30a
"Worship the Lord in the splendour of his holiness. Tremble before him, all the earth!"
Revelation 4:8-11 
"Each of the four living creatures had six wings and was covered with eyes all around, even under its wings. Day and night they never stop saying:"'Holy, holy, holy is the Lord God Almighty,'who was, and is, and is to come." Whenever the living creatures give glory, honour and thanks to him who sits on the throne and who lives for ever and ever, the twenty-four elders fall down before him who sits on the throne and worship him who lives for ever and ever. They lay their crowns before the throne and say:11 "You are worthy, our Lord and God, to receive glory and honour and power, for you created all things, and by your will they were created and have their being."
The Seraphim, the living creatures and the twenty four elders all respond continuously to the holiness of God. In your own way, by words, actions, song, drawing, dance, or other creative way, offer to God, the holy Trinity, your praise for his holiness.
Praise Song
Yours (Glory and Praise) | Live | Elevation Worship
Link – https://www.youtube.com/watch?v=5aF7nc3-I-U
or
Hymn – Holy Holy Holy Lord God Almighty – Hymn (Lyrics) – LATRIA worship songs
Link – https://www.youtube.com/watch?v=YdbxSpJn1yQ
Prayer
Holy, holy, holy are you Lord God almighty. The whole earth is full of your glory. We join with the angelic hosts, and with the great cloud of witnesses honouring your holiness. Worthy are you, our Lord and God, of all praise: for the glory is yours, the kingdom is yours and the power is yours.

We praise and thank you Father, Son and Holy Spirit that although we have all sinned and fallen short of your glory we are now justified – gaining righteousness by faith in Jesus. We praise you Jesus for the gift of redemption won for us through your atoning sacrifice (Rom 3:22-25). Thank you, Jesus that your blood enables us to confidently enter the Most Holy place through your body allowing us to be in your holy presence (Heb 10:19-24). Lord we thank you that your divine power has given us everything we need for life and godliness through our knowledge of you who called us by your own glory and goodness (2 Peter 1:3).

In Jesus Name. Amen.
You may wish to join our Orthodox brothers and sisters in singing the Trisagion ("Thrice Holy").
Link – https://www.youtube.com/watch?v=oJ6of7ViJ5w
You are encouraged to use this Reflection daily over the week, lingering in it and letting the words of Scripture touch more and more deeply.
Praise Resources from The International Anglican Order of The Cross (TIAOC) June 2020