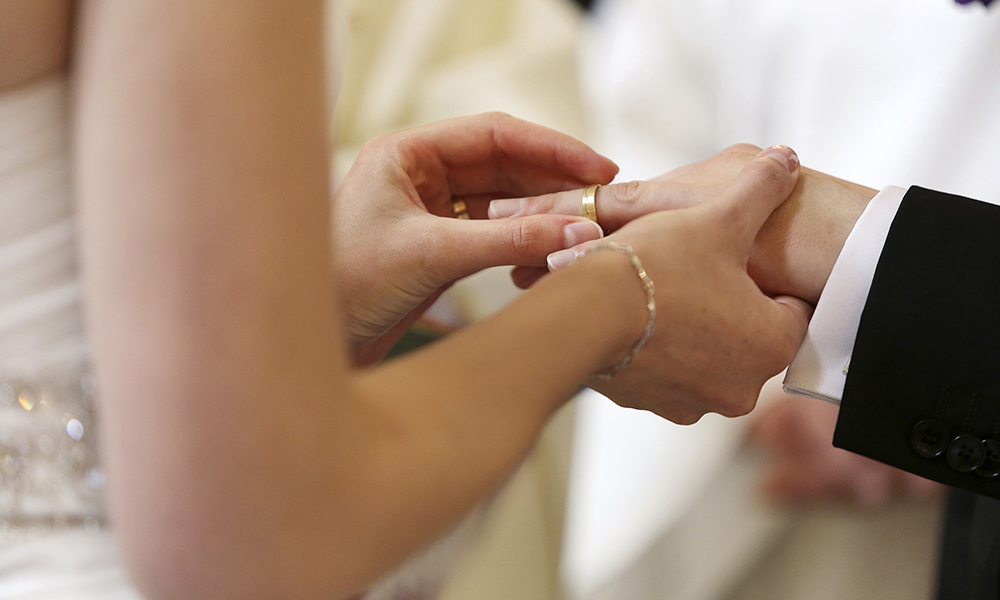 Jesus said, "a man shall leave his father and mother and be joined to his wife, and the two shall become one flesh".
Matthew 19:5
Weddings "Commitment for Life"
For many couples a Church wedding is part of the package of celebrating their love and commitment as two become one through publically declared unconditional promises.
We love helping people not only with their wedding day but also in preparing for their married life together. In Christian thinking the marriage vows are lived out through mutual self-giving and service following the example of Jesus.
Please contact your local Anglican Church for more information.
Faith for Life
Jesus said, "I am with you always to the end of the age".

Matthew 28:20
Life has beginnings, endings and significant milestones along the way. At such times of celebration, commitment and commemoration people often turn to God for thanks, guidance and comfort.
Baptisms, Confirmations, Weddings and Funerals are such times and these pages give a brief overview of these services. It is our prayer that they will help individuals, families and friends find greater connection with each other, with their local church and most importantly with God who is with us throughout our life.
More information
If you'd like to find out more about the Christian life, visiting a church near you would be a great place to start.