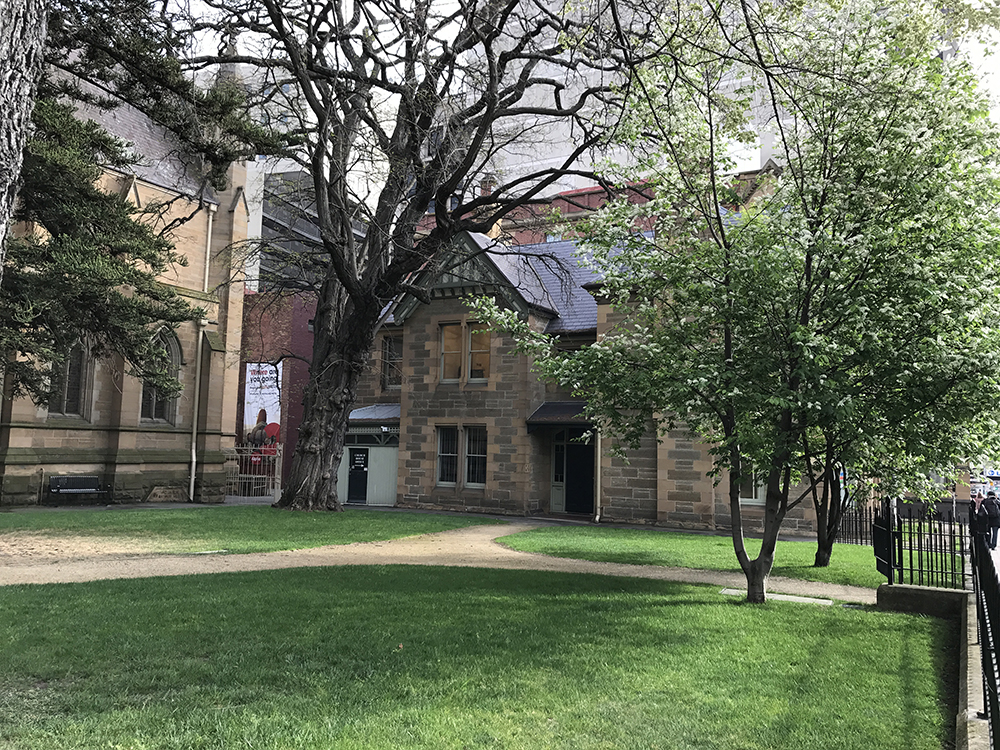 Anglican Diocese of Tasmania
Level 1, 125 Macquarie Street
Hobart TAS 7000
GPO Box 748
Hobart TAS 7001 
Phone: 03 6220 2020
Email: registry@anglicantas.org.au
The Diocesan office is open:
Monday to Thursday 9:00am to 5:00pm
Friday 9:00am to 1:00pm*
Please note:
*Office hours have changed on Fridays to increase efficiency and assist with workflow.
The door to Church House is locked on Mondays when the Cathedral Office is closed. For access to the Diocesan Office please call 6220 2020.
Director of Ministry Development

Youth Ministry Development Coordinator

Children's and Families' Development Officer
The Right Revd Dr Richard Condie - The Bishop/Chair     
The Rt Revd Dr Chris Jones - The Vicar General
Mr James Oakley - The General Manager/Treasurer/Secretary   
The Very Revd Richard Humphrey - The Dean of Hobart 
Mr Alex Milner - The Church Advocate  
Mrs Kathryn Anderson
The Revd Kate Boughton
The Ven Stephen Carnaby   
The Ven Dane Courtney
Mr Peter Freak
Mrs Tegan Gillie
The Revd James Hornby
Mr Malcolm McGinn
Mrs Lyn Nankervis
Mr David Peters (Deputy Registrar)
The Ven Stephen Savage 
Dr Peter Stuart-Smith    
The Revd Joshua Skeat
The Ven Bill Stewart
The Ven Canon John Tongue
Ms Noelene Wilson
Mrs Kimberly McQuillan
Ms Anne Brown (Chair)        
The Right Revd Dr Chris Jones (Deputy Chair)
Mr David Llewellyn  
Mr Andrew Paul
Mr Shaun Sargent
Mr Craig Terry
Mr Lee Tyers