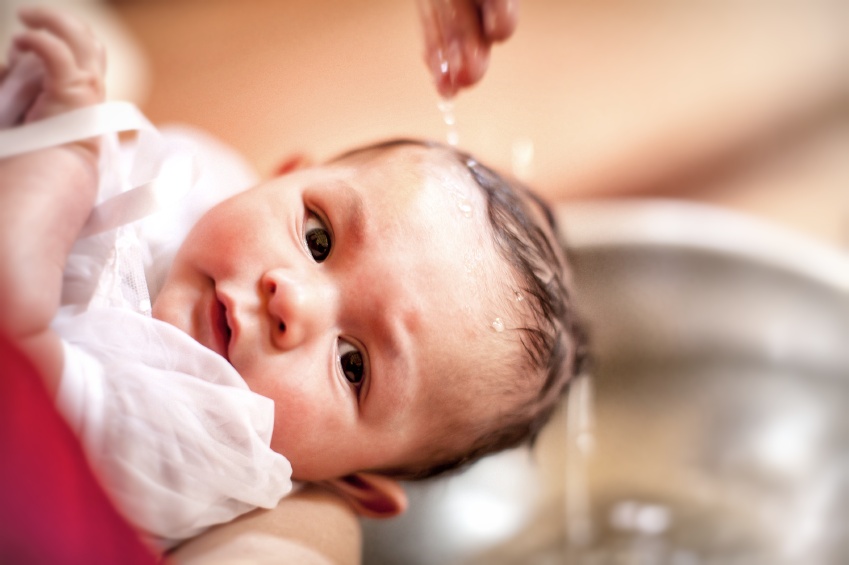 Jesus said, "Go and make disciples of all nations, baptizing them in the name of the Father and of the Son and of the Holy Spirit".
Matthew 28:19
Baptism "Thanks for Life"
Jesus was baptised and taught his followers to baptise. Washing in water symbolises a welcome into God's family through faith in Jesus, confession of failings and trust in God's purposes for this life and beyond.
Young children are baptised in the Anglican Church (sometimes referred to as Christening) based on the Christian faith of the parents. We give thanks for their new life and pray that they will grow into the faith into which they have been baptised.
Please contact your local Anglican Church for more information.
Faith for Life
Jesus said, "I am with you always to the end of the age".

Matthew 28:20
Life has beginnings, endings and significant milestones along the way. At such times of celebration, commitment and commemoration people often turn to God for thanks, guidance and comfort.
Baptisms, Confirmations, Weddings and Funerals are such times and these pages give a brief overview of these services. It is our prayer that they will help individuals, families and friends find greater connection with each other, with their local church and most importantly with God who is with us throughout our life.
More information
If you'd like to find out more about the Christian life, visiting a church near you would be a great place to start.