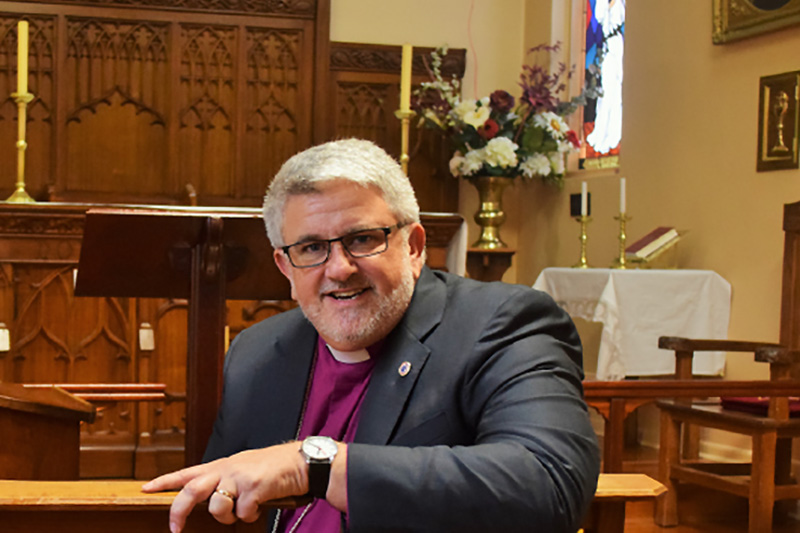 Our great desire is to be a church for Tasmania, making disciples of Jesus in our cities, towns and communities, through the ministry of our parishes, schools, agencies and various other ministries.
It is my hope that as you engage with us here, you find out more about what is important to us.
We are building our confidence in Christ's mission for the future:
Confident in God because he is able to bring to completion what he began here;
"I thank my God every time I remember you, constantly praying with joy in every one of my prayers for all of you, because of your sharing in the gospel from the first day until now. I am confident of this, that the one who began a good work among you will bring it to completion by the day of Jesus Christ." (Phil 1:3-6)
Confident in the Gospel because it is God's power to transform lives;
"For I am not ashamed of the gospel; it is the power of God for salvation to everyone who has faith, to the Jew first and also to the Greek." (Rom 1:16)
Confident in the Bible because it is God's word to us; and
"All scripture is inspired by God and is useful for teaching, for reproof, for correction, and for training in righteousness, so that everyone who belongs to God may be proficient, equipped for every good work." (2 Tim 3:16-17)
Confident in the Church because it is God's chosen way of transforming the world.
"Do not repay evil for evil or abuse for abuse; but, on the contrary, repay with a blessing. It is for this that you were called – that you might inherit a blessing." (1Peter 3:9).
We want our church communities to be safe places where all people can encounter the love of God in Christ. Every church must reflect the values of respect and honour that are taught to us in the Bible. All ministry – especially with children and the vulnerable – requires absolute trustworthiness. We are committed to ministering safely through the ongoing evaluation of our people, our places and our programs. The aim of our Safe Church Communities program is to ensure all people are protected and cared for.
We'd love to welcome you into one of our churches, but more importantly help connect you with God, through his son, the Lord Jesus Christ. We believe there is no better thing that you could do with your life than that.
Please contact us if you can't find what you need here. We'd love to stay in touch.
With warm wishes in Christ,
Richard