Praise Reflection (9 September) – Remembering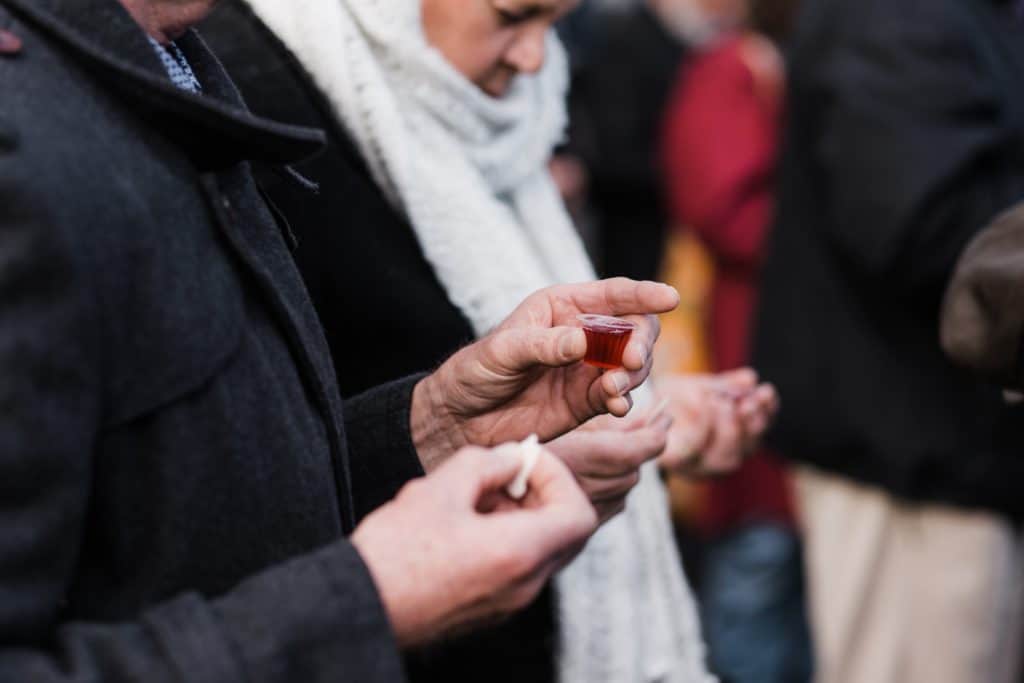 In CS Lewis' children's story The Silver Chair, the heroine is commissioned for a task and given four signs to guide her. Before she begins, she is instructed "…remember, remember, remember the signs. Say them to yourself when you wake in the morning and when you lie down at night, and when you wake in the middle of the night. And whatever strange things may happen to you, let nothing turn your mind from following the signs."
The Lord commanded his people to remember his commands:
'Fix these words of mine in your hearts and minds; tie them as symbols on your hands and bind them on your foreheads. Teach them to your children, talking about them when you sit at home and when you walk along the road, when you lie down and when you get up' (Deuteronomy 11:18-19).
Memory is a precious gift. By it, we can honour God remembering his commands and obeying them; by keeping in mind the Holy Spirit's guiding and following it; by recalling his blessings and thanking him for them; by praising him for his marvellous acts recorded in the holy scriptures; by celebrating who he is and by holding fast to him.
Memory is a precious gift, but we are fickle in our use of it, and remembering him is possible only by God's grace. We are able to remember him only because of his faithfulness – because he never forgets us. He has promised:
'Can a mother forget the baby at her breast and have no compassion on the child she has borne? Though she may forget, I will not forget you! See, I have engraved you on the palms of my hands…' (Isaiah 49:15-16a).
Our Father's heart grieves when his people forget him.
'I thought you would call me "Father" and not turn away from following me…' (Jeremiah 3:19c),
'yet my people have forgotten me, days without number (Jeremiah 2:32b).
The devil doesn't want us to remember, because when we forget we dishonour God and remove ourselves from the place of blessing. The Lord said,
"How gladly would I treat you like children and give you a pleasant land, the most beautiful inheritance of any nation" (Jeremiah 3:19a, b).
This is what the enemy doesn't want us to have. Therefore, he fears praise and worship. When we are tempted to forget what our Father has given and done for us, when we are falsely convinced that we are too busy to spend time worshipping him, or tempted to fail in trusting him, the answer that confounds the devil's ploys is to respond with thanks and praise.
In a time of distress the psalmist wonders,
'Has God forgotten to be merciful? Has he in anger withheld his compassion? Then I thought, "To this I will appeal: the years when the Most High stretched out his right hand. I will remember the deeds of the Lord; yes, I will remember your miracles of long ago. I will consider all your works and meditate on all your mighty deeds" (Psalm 77:9-12).
Though he's going through a hard time, the psalmist chooses to remember – to remember his faithful God and all he has done.
Reflect and Respond
Luke 22:14-15
"When the hour came, Jesus and his apostles reclined at the table. And he said to them, "I have eagerly desired to eat this Passover with you before I suffer".
1 Corinthians 11:23-26
"For I received from the Lord what I also passed on to you: the Lord Jesus, on the night he was betrayed, took bread, and when he had given thanks, he broke it and said, "This is my body, which is given for you; do this in remembrance of me." In the same way, after supper he took the cup, saying, "This cup is the new covenant in my blood; do this whenever you drink it, in remembrance of me." For whenever you eat this bread and drink this cup, you proclaim the Lord's death until he comes".
Jesus was looking forward to sharing the Passover just before he went to his death because he wanted to give his disciples the most wonderful memory aide. In sharing the broken bread and the cup, they entered into the new covenant sealed with his blood. From then on, in sharing this meal his covenanted followers recall his death that gave them life.
You are invited to ponder this Passover meal and reflect on your own continuing experience of the Lord's Supper, giving thanks that in it we have the assurance that we have eternal life now and will be raised up at the last day (John 6:54).
Prayer
Thy body, broken for my sake, my bread from heaven shall be;
Thy testamental cup I take, and thus remember Thee.
Gethsemane can I forget? Or there Thy conflict see,
Thine agony and bloody sweat, and not remember Thee?
When to the cross I turn my eyes, and rest on Calvary,
O Lamb of God, my sacrifice, I must remember Thee;
Remember Thee, and all Thy pains, and all Thy love to me!
Yes, while a breath, a pulse remains, will I remember Thee.
Song
Behold the Lamb (Rachel Hamilton)
Link – https://www.youtube.com/watch?v=XR77xKx_0CQ
Praise
Give praise to the Lord, proclaim his name; make known among the nations what he has done.
Sing to him, sing praises to him; tell of all his wonderful acts.
Glory in his holy name; let the hearts of those who seek the Lord rejoice.
Look to the Lord and his strength; seek his face always.
Remember the wonders he has done, his miracles and the judgements he pronounced….
He remembers his covenant forever, the promise he made for a thousand generations.
(Psalm 105:1-5,8)
Song
An Altar of Remembrance (Stuart Townend)
Link – https://www.youtube.com/watch?v=hYoaqC9L_1s&list=RDhYoaqC9L_1s&start_radio=1
You are encouraged to use this Reflection daily over the week, lingering in it and letting the words of Scripture touch more and more deeply.
Praise Resources from The International Anglican Order of The Cross (TIAOC) September 2020