palawa Anglican Resources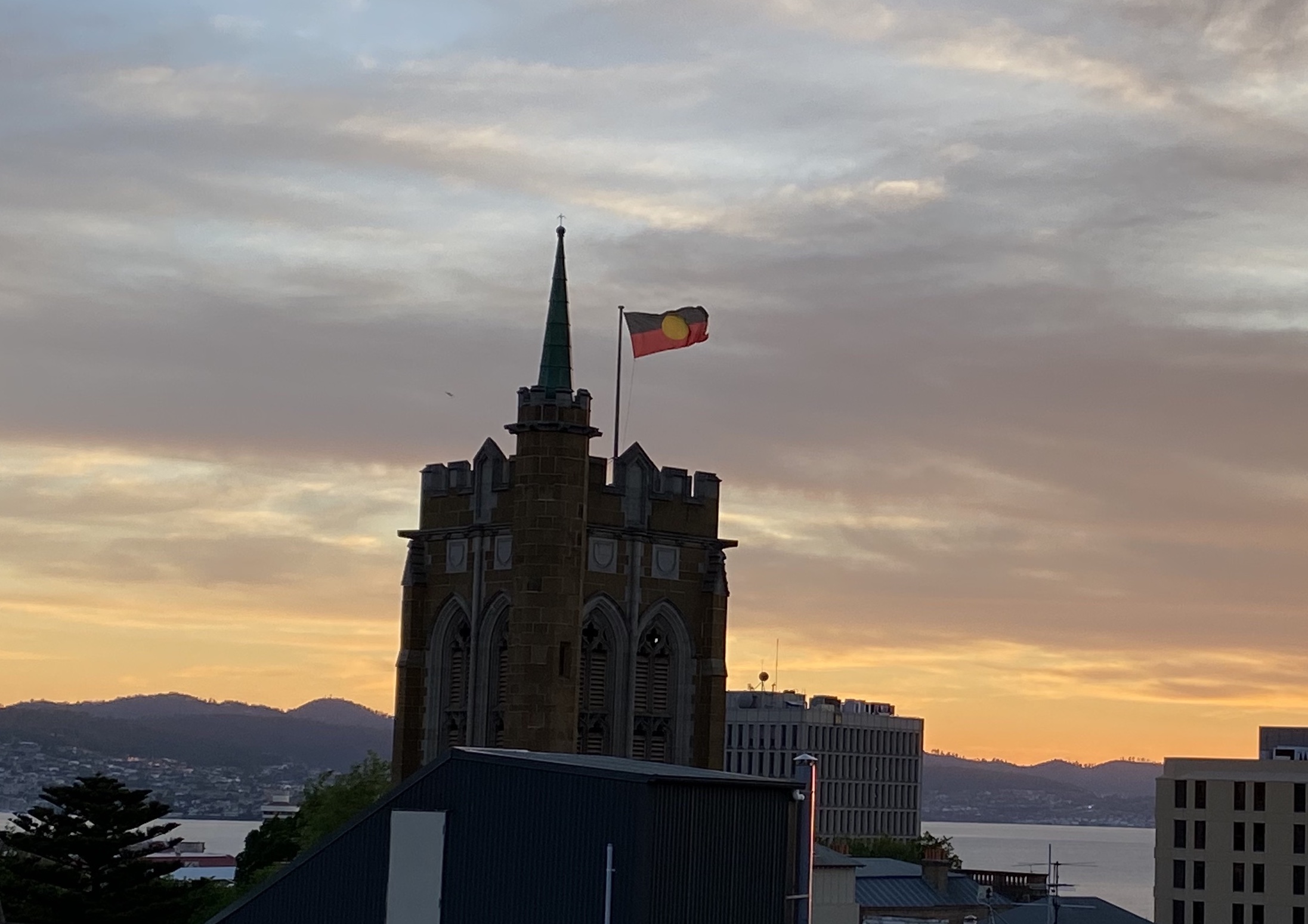 "We leave base camp and start the trek across this vast country. We invite you to walk with us in the movement of the Australian people for a better future."
The Anglican Aboriginal Relationship Working Group (AARWG) develops opportunities and resources to support Anglican Church members to create relationships with Aboriginal people.
At the National Constitution Convention in Uluru in May 2017 the First Nations people presented The Statement from the Heart, calling on our Nation to reflect upon our histories, and to listen and embrace the opportunity to walk together for a better future.
Following the recent Diocesan Synod, the AARWG prepared this resource pack to assist our church to take steps in creating relationships with First Nations People.
Looking back over the 230 years since our European ancestors arrived, the First Nations People have suffered and endured appalling atrocities.
The Anglican Church, which was a prominent participant in the colonisation of this land, was complicit in the tragic history of the treatment of Aboriginal people which followed. Steps taken to create a listening relationship with Aboriginal people will provide many opportunities to listen to their stories and to move forward together.
In the concluding words of The Statement from the Heart,
"We leave base camp and start the trek across this vast country. We invite you to walk with us in the movement of the Australian people for a better future."
As we use this resource pack may we be open to the Spirit of Jesus, by joining our Aboriginal and Torres Strait First Nations Peoples to be a church truly sharing and showing the love of Jesus.
Find your local Tasmanian Aboriginal Organisation
Why I will be voting 'Yes' in the Referendum, by Revd John Tongue
This is an opinion piece prepared by Revd John Tongue, member and co-chair of the Anglican Aboriginal Relationships Working Group (AARWG). They are personal opinions, and do not necessarily reflect the views of the whole group, nor are they an 'official' position of the Diocese of Tasmania, or Bishop Richard Condie.
Is There No Balm in Gilead?
Watch Greg Lehman and Tim McCormack have an intimate conversation about Tasmanian history, their own personal journeys and how lament as it is found in art and sacred texts might contribute to healing and a shared future. Conversation begins at 17:35.