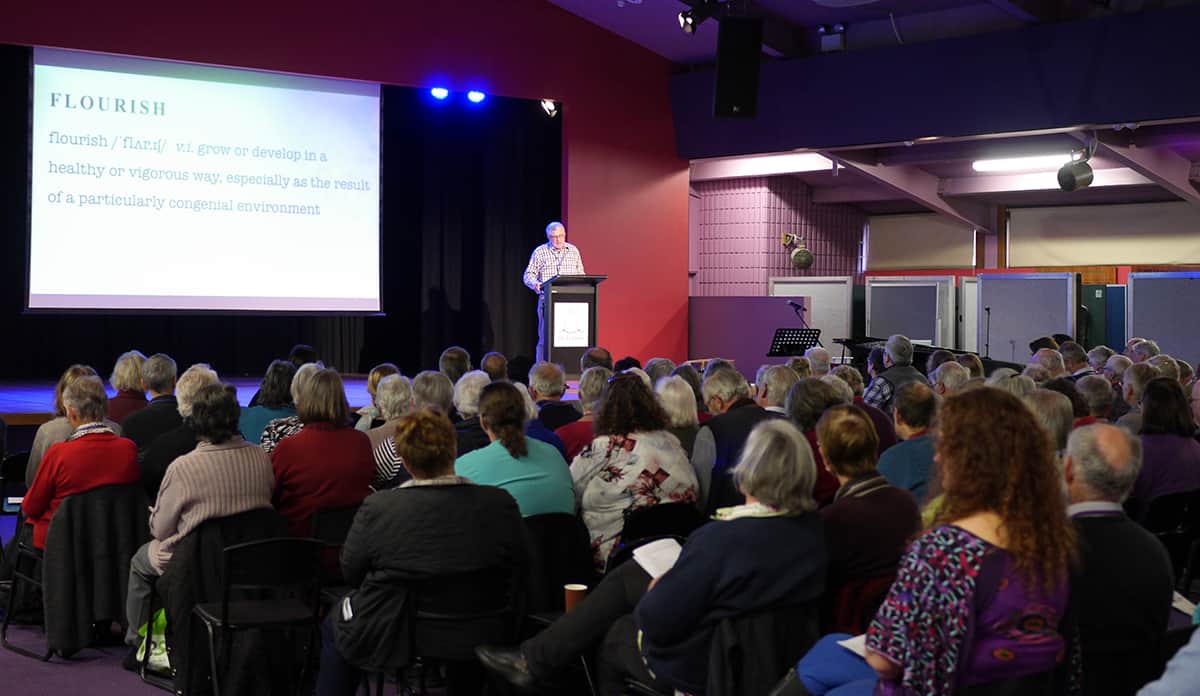 "Let the word of Christ dwell in you richly; teach and admonish one another in all wisdom; and with gratitude in your hearts sing psalms, hymns, and spiritual songs to God."

Colossians 3:16
The Bishop's Training Event is held every September and provides an opportunity for all Anglicans from around the State to gather together to learn and grow.
The next Bishop's Training Event will be held on Saturday 18th September 2021
Go to the Bishop's Training Event website for more details of the great range of speakers and workshop presenters that were part of the 2020 event.
Each Event provides both theological and practical teaching. The first half of the day is grounded in God's word. The second half focuses on skill development with practical workshops. For example, in evangelism and discipleship; ministry to all ages; prayer; mission; leadership; and public worship.
At the heart of our Vision to be a church for Tasmania, making disciples of Jesus, is developing a network of flourishing parish centres across our Diocese. It is hoped that people leave the training event encouraged, with greater knowledge of God, and some practical skills and ideas to grow a flourishing parish.
Contact Us
Our mission is to build a network of confident flourishing parish centres. We want to partner with parishes to see this happen. If you require further information about training please contact the Director of Ministry Development.