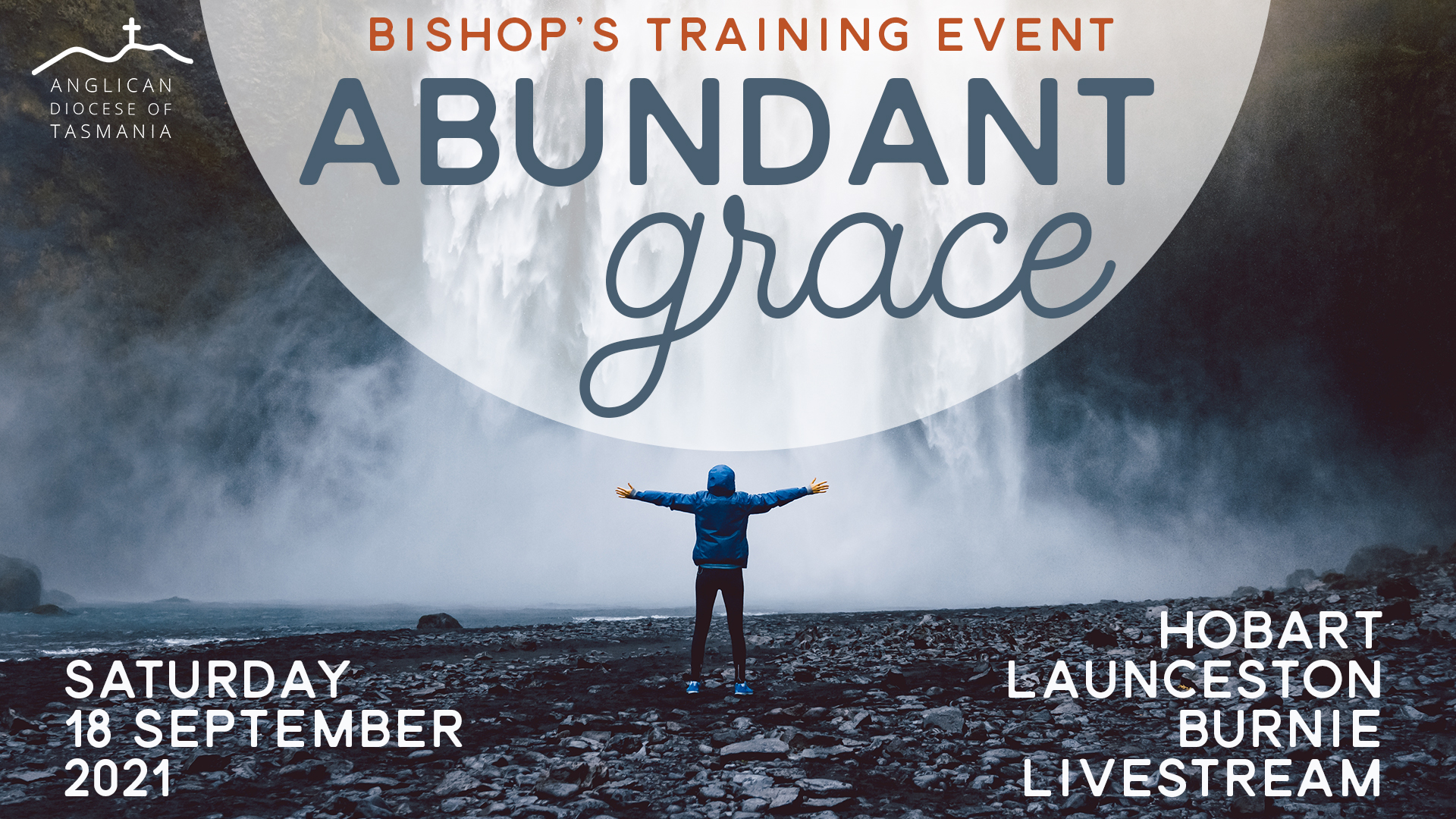 The Bishop's Training Event is a free annual event for all Anglicans from around Tasmania to gather together to learn and grow and be encouraged.
The 2022 Bishop's Training Event will have live events in Hobart on Saturday 17 September and repeated in Launceston on Saturday 24 September.  More information about the 2022 event will be published here in July 22.

To get a flavour of the event, you can see the 2021 Bishop's Training Event information below ...
This year, the Bishop's Training Event will be run at three locations across Tasmania. The main event will be at St Clements Kingston (100 Beach Rd, Kingston), with two hubs in Launceston and Burnie. The morning sessions with Dr John Dickson and Bishop Richard will be streamed to the hubs. The hubs will have their own live music and run their own workshops in addition to having the option to tune in to a livestreamed workshop (see below for more information). There is also the option to join the event livestream as an individual or church group if you are unable to attend one of the hubs.
Please note that we have backup plans in place for John Dickson and Nicky Chiswell to be able to participate in the event remotely if COVID restrictions make interstate travel impossible.
The Bishop's Training Event is a free event. All are welcome. If you would like to make a contribution towards the running costs of the event, and to enable us to continue delivering high quality training events, you can do that here.
Program
9-10am – Arrive, register, browse resource tables
10-12 – Main Session
12-1pm – Lunch
1-2 – Workshop 1
2-2:30 – Afternoon tea
2:30-3:30 – Workshop 2
3:30-4 – Final Session
About the Bishop's Training Event
The Bishop's Training Event provides both theological and practical teaching. The first half of the day is grounded in God's word. The second half focuses on skills development with practical workshops, for example, in evangelism and discipleship, ministry to all ages, prayer, mission, leadership, and public worship.
At the heart of our Vision to be a church for Tasmania, making disciples of Jesus, is developing a network of flourishing parish centres across our Diocese working together with our other Anglican ministries, schools and agencies. It is hoped that people leave the training event encouraged, with greater knowledge of God, and some practical skills and ideas to grow a flourishing parish and to serve God in the community and with their whole life.
Contact Us
This Diocese is committed to training people for ministry and partnering with our parishes, chaplaincies, schools and agencies to see this happen. If you require further information about training please contact the Director of Ministry Development.