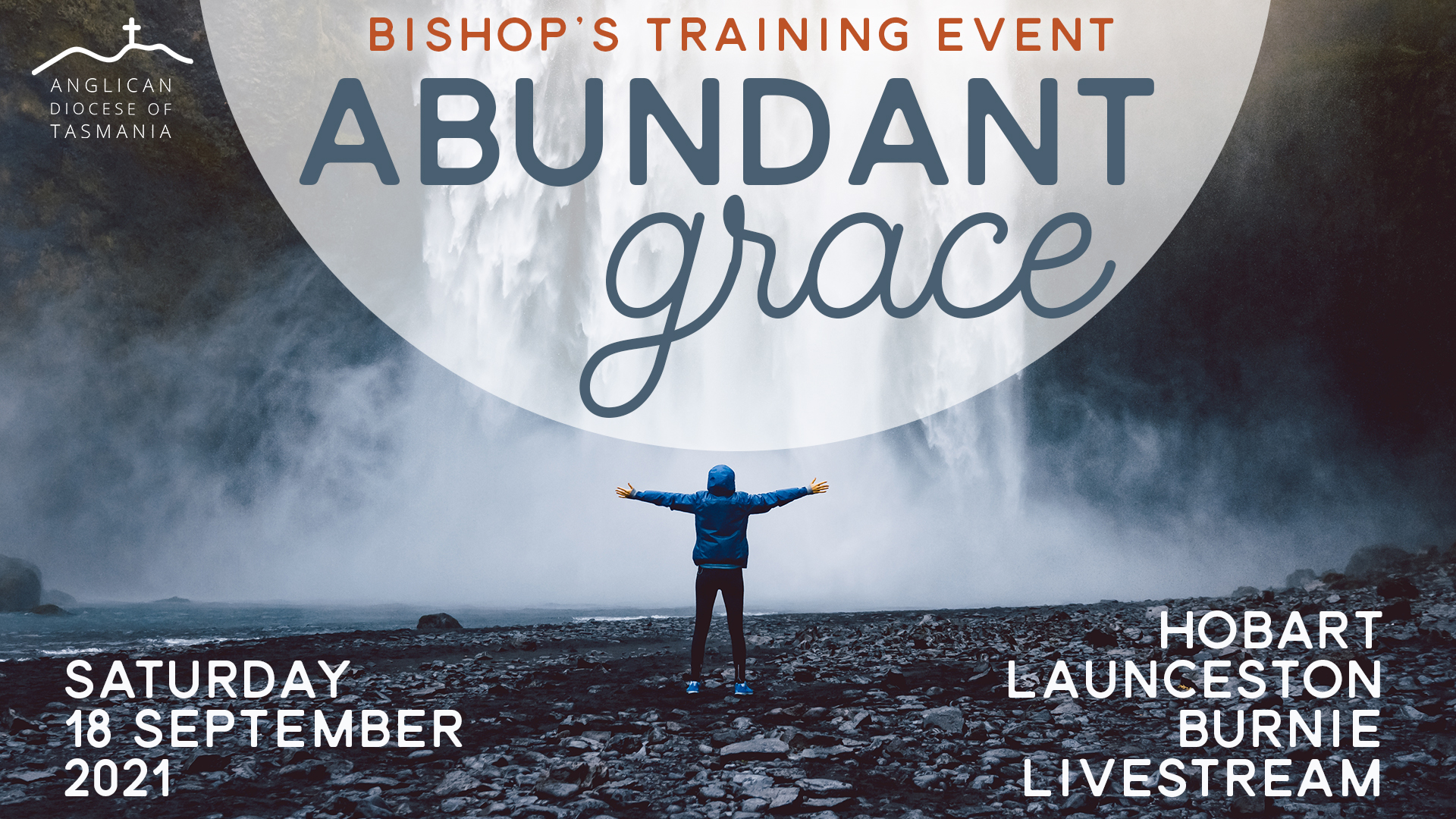 The Bishop's Training Event is a free event for all Anglicans from around Tasmania to gather together to learn and grow and be encouraged.
The 2021 Bishop's Training Event will be held on Saturday 18th September from 10am to 4pm with Dr John Dickson as our guest speaker.
This year, the Bishop's Training Event will be run at three locations across Tasmania. The main event will be at St Clements Kingston (100 Beach Rd, Kingston), with two hubs in Launceston and Burnie. The morning sessions with Dr John Dickson and Bishop Richard will be streamed to the hubs. The hubs will have their own live music and run their own workshops in addition to having the option to tune in to a livestreamed workshop (see below for more information). There is also the option to join the event livestream as an individual or church group if you are unable to attend one of the hubs.
Please note that we have backup plans in place for John Dickson and Nicky Chiswell to be able to participate in the event remotely if COVID restrictions make interstate travel impossible.
The Bishop's Training Event is a free event. All are welcome. If you would like to make a contribution towards the running costs of the event, and to enable us to continue delivering high quality training events, you can do that here.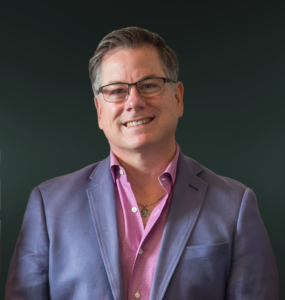 About John Dickson: Dr John Dickson is an author and historian, and the Distinguished Fellow in Public Christianity at Ridley College (Melbourne). A busy public advocate for the Christian faith, John also teaches 'Historical Jesus' at the University of Sydney, and is a Visiting Academic in the Faculty of Classics at the University of Oxford (2016-2020). He is the presenter of Australia's top-rating religion podcast Undeceptions. He is married to Buff, and they have three children.
Launceston Hub
The Launceston Hub will be at All Saints Anglican Church, 157 St John St, Launceston. In Launceston, we are excited to be welcoming Nicky Chiswell as guest presenter for two of the afternoon workshops. Morning tea and lunch at the Launceston Hub will be catered by a team onsite.
At Launceston, we will be running a primary kids program and a creche in the morning.
Burnie Hub
The Burnie Hub will be at Burnie Anglican Church, 52 Mount St, Burnie. In Burnie, we are excited to have two new arrivals to North-West Tasmania, Barb Totterdell and David Rogers-Smith, for the afternoon workshops. Morning tea will be provided, but you will need to bring your own lunch, or buy something nearby during the lunch break.
At Burnie, a supervised primary schools children's program from 9:45am to noon will be organised. Activity packs will be available for children to use during the afternoon session.
Kids and Youth (and food) at the Bishop's Training Event - Kingston
At Kingston, we are running a great kids and youth program, as well as a creche. The primary program runs all day, so parents can drop kids off and then attend the Bishop's Training Event. More information will be sent to you when you register.
The creche is being run during the morning session at St Clement's Kingston by Andrea Hughes and her team, and can take a maximum of 20 children. There is also a creche room at the back of the church where parents can watch and hear the main sessions during the day.
The primary kids program is for children from Prep to Grade 6 and is being coordinated by Morgan North, the Executive Officer of Anglican Camping Tasmania, and will be held at the Southern Christian College Gym, 150 Redwood Rd, Kingston. The kids program runs all day and is catered.
***UPDATE*** THE YOUTH PRGRAM IS NOW FULL, BUT YOUNG PEOPLE ARE WELCOME TO ATTEND THE BISHOP'S TRAINING EVENT AND OTHER WORKSHOPS, ACCOMPANIED BY A RESPONSIBLE ADULT. Young people in Grades 7-12 are invited to join the main session in the morning with their youth groups or families. Any person under 18 will need to be accompanied by a responsible adult in order to attend the morning sessions. There will be a youth program run in the afternoon for the duration of the two afternoon workshops, which is being coordinated by Kristina Kettleton, the Youth Ministry Development Officer for the Anglican Diocese of Tasmania. It will be held onsite at St Clements Kingston.
Morning tea will be provided at the Kingston site, but you are asked to either bring your own lunch, or head to a nearby cafe/restaurant to purchase something during the lunch break.
Program
9-10am – Arrive, register, browse resource tables
10-12 – Main Session
12-1pm – Lunch
1-2 – Workshop 1
2-2:30 – Afternoon tea
2:30-3:30 – Workshop 2
3:30-4 – Final Session
About the Bishop's Training Event
The Bishop's Training Event provides both theological and practical teaching. The first half of the day is grounded in God's word. The second half focuses on skills development with practical workshops, for example, in evangelism and discipleship, ministry to all ages, prayer, mission, leadership, and public worship.
At the heart of our Vision to be a church for Tasmania, making disciples of Jesus, is developing a network of flourishing parish centres across our Diocese working together with our other Anglican ministries, schools and agencies. It is hoped that people leave the training event encouraged, with greater knowledge of God, and some practical skills and ideas to grow a flourishing parish and to serve God in the community and with their whole life.
Contact Us
This Diocese is committed to training people for ministry and partnering with our parishes, chaplaincies, schools and agencies to see this happen. If you require further information about training please contact the Director of Ministry Development.
The afternoon workshops are a great opportunity to dig deeply into a topic that interests you.
When you register, you will be able to pick one workshop from each of Session 1 and Session 2. Please select an option that is on offer at the site you plan to attend. Both of John Dickson's workshops will be live streamed to the hubs, and we are also streaming one of the Session 2 workshops from Launceston to the Kingston site. Live stream workshops are also available to watch online.