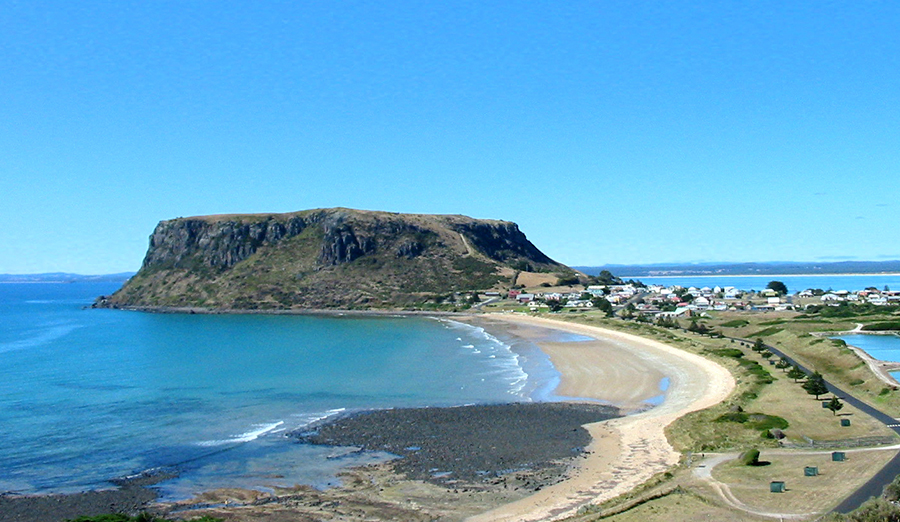 I am sure that many TasAnglican readers are delighted by the energy and excitement that our new Bishop has brought to the Diocese. This is certainly the case in the Parish of Circular Head. On his visit to the Parish, Richard asked what he could do to help them most. The answer brought joy and an enormous challenge.
Bishop, we'd like you to send us someone who can teach us from the Bible.
Bishop Richard and I are delighted that following prayer and planning God in his grace has touched the hearts of Joel and Lynne Nankervis and they are ready to take up this challenge. In April they will move from the Assistant Minister role in Burnie for Joel to be Priest in Charge in the Parish of Circular Head.
Securing this positon financially is a challenge. The Parish are unlocking reserves and committing to increasing income through personal giving and various forms of fund raising.
The Diocesan Council has agreed to support this new ministry through the New Ministry Development Fund. The financial plan includes a hope that others will be excited to invest in the growth of God's work in Circular Head.
I thank God that the Parish of Burnie has already agreed to partner financially.
I am now seeking similar partnerships with individuals or parishes. The target is $10,000 a year for each of three years.
Please contact The Diocese if you are able to invest in God's work through this new ministry.