Praise Reflection (16 September) – Forgetting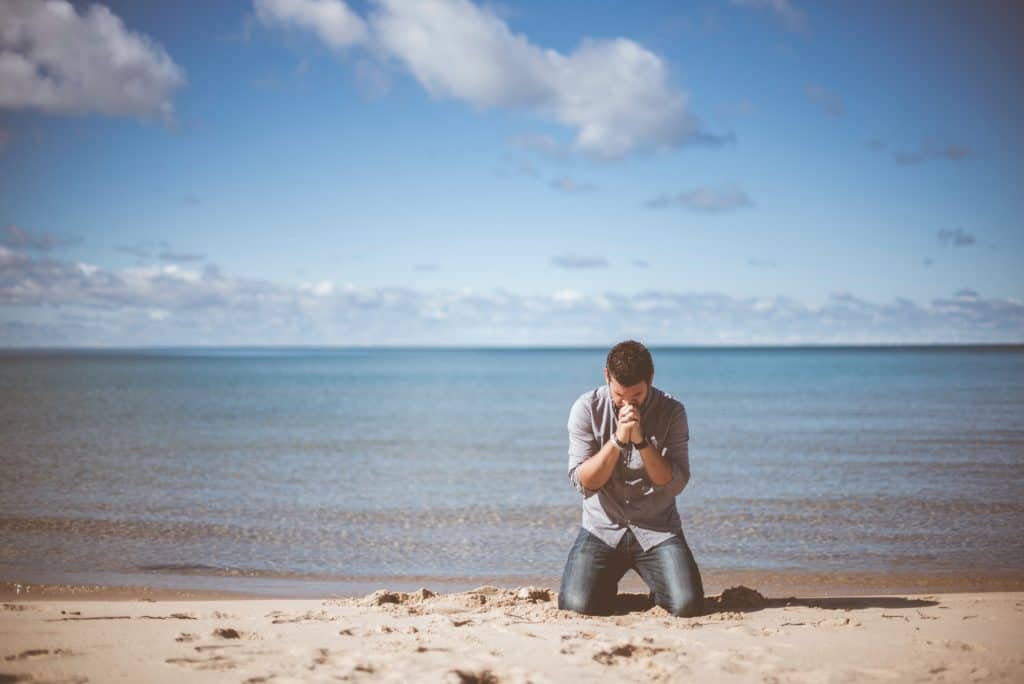 The story of the creator God's relationship with his people is woven with two strands: his people's unfaithfulness and God's faithfulness. Whenever his people return to the Lord in repentance, they are able to come only because he has never forgotten his mercy or ceased loving them.
On entering the promised land, the people of Israel were warned: 'Only be careful, and watch yourselves closely so that you do not forget the things your eyes have seen or let them fade from your heart as long as you live' (Deuteronomy 4:9a). But they did forget time and time again and chose idolatry. There was nothing for it but their faithful, merciful God should himself choose to be forgetful – to forget their sin. "For I will forgive their wickedness and will remember their sins no more" (Jeremiah 31:34b).
This is an offer God has never withdrawn. It is an offer that meant the death of his beloved Son on the cross, where Jesus, hanging there, cried: "Father, forgive them, for they do not know what they are doing" (Luke 23:34a).
The sinner's way back to relationship is by repenting. The Lord pleads with his people to return to him: "Remember these things, Jacob, for you, Israel, are my servant. I have made you, you are my servant; Israel, I will not forget you" (Isaiah 44:21). "Wash and make yourselves clean. Take your evil deeds out of my sight; stop doing wrong. Learn to do right…" (Isaiah 1:16-17a).  And the gracious promise is given:
"Come now, let us settle the matter," says the Lord.

"Though your sins are like scarlet, they shall be as white as snow;

though they are red as crimson, they shall be like wool" (Isaiah 1:18).

"I have swept away your offenses like a cloud, your sins like the morning mist.

Return to me, for I have redeemed you" (Isaiah 44:22).
This is all God's doing. Out of his unfailing love, his mercy and compassion, he chooses to restore us for his own sake – for the sake of his holy Name. He chooses to rescue his people from the consequences of their rebellion and their guilt and shame because his Name – his nature – is expressed in mercy and unstop-able generous love.
…This is what the Sovereign Lord says: "It is not for your sake, people of Israel, that I am going to do these things, but for the sake of my holy name which has been profaned among the nations where you have gone" (Ezekiel 36:22).

"I, even I, am he who blots out your transgressions for my own sake, and remembers your sin no more" (Isaiah 43:25).
God chose to rescue his people from the consequences of their rebellion, promised to annul their covenant with death (Isaiah 28:18) and to welcome them into a new covenant. This new covenant, ratified in Jesus' death, has as its foundation the forgiveness of sins: Then he took a cup, and when he had given thanks, he gave it to them saying, "Drink from it, all of you. This is my blood of the covenant, which is poured out for many for the forgiveness of sins" (Matthew 26:27-28).
In Jesus, the Lord who does not remember our sin is doing the new thing he promised. "See! I am doing a new thing! Now it springs up; do you not perceive it?" (Isaiah 43:19a). In order to live in the new dispensation we need new hearts. And he will give them to us:
"I will sprinkle clean water on you, and you will be clean; I will cleanse you from all your impurities and all your idols. I will give you a new heart and put a new spirit in you; I will remove from you your heart of stone and give you a heart of flesh" (Ezekiel 36:25-26).
Forgiven and reconciled, we are urged: "Forget the former things; do not dwell on the past" (Isaiah 43:18). In the new dispensation, the confession of sin is followed by new opportunities to live in the power of the Holy Spirit. Zacchaeus, the tax collector, took hold of these new opportunities with joy.
He stood up and said to the Lord, "Look, Lord! Here and now I give half of my possessions to the poor, and if I have cheated anybody out of anything, I will pay back four times the amount." Jesus said to him, "Today salvation has come to this house, because this man, too, is a son of Abraham. For the Son of Man came to seek and to save the lost" (Luke 19:8-10).
Sometimes it can be hard to forget former things that have been hurtful, and difficult to keep on forgiving (seventy-times-seven times!) – and not easy even to forgive ourselves. The forgetting is possible only because we remember the love and mercy that overwhelms and the power of Jesus' blood to cleanse, heal and make new. We live each day in tune with the two-part harmony of remembering and forgetting until the time when we join those who …have washed their robes and made them white in the blood of the Lamb…. who are sheltered with his presence and every tear wiped from their eyes (Revelation 7:13-17).
Reflect and Respond
Paul who considered himself a prime example of a sinner and unworthy to be called an apostle, looked on his past, not as a reason for continuing guilt and shame, but as evidence of God's immense patience and the grace that can turn anyone's life around (1 Timothy 1:15-16). His response to this grace was to …press on toward the goal.
You are invited to reflect on Paul's words and to respond in your own way to the evidence of God's mercy and grace in your life. You may wish to thank him for forgiving and forgetting your sins and for leading you into a new life full of fresh opportunities to love and serve him.
Philippians 3:10-15
"I want to know Christ – yes, to know the power of his resurrection and participation in his sufferings, becoming like him in his death, and so, somehow attaining to the resurrection from the dead. Not that I have already obtained all this, or have already arrived at my goal, but I press on to take hold of that for which Christ Jesus took hold of me. Brothers and sisters, I do not consider myself yet to have taken hold of it. But one thing I do: Forgetting what is behind and straining toward what is ahead, I press on toward the goal to win the prize for which God has called me heavenward in Christ Jesus. All of us, the, who are mature should take such a view of things."
Song
Heart of God (Hillsong)

https://www.youtube.com/watch?v=M6xqI_Rq5nw
Praise
Psalm 103:1-4, 8-14
Praise the Lord, my soul; all my inmost being, praise his holy name.
Praise the Lord, my soul, and forget not all his benefits –
who forgives all your sins and heals all your diseases,
who redeems your life from the pit and crowns you with love and compassion….
The Lord is compassionate and gracious, slow to anger abounding in love.
He will not always accuse, nor will he harbour his anger forever;
he does not treat us as our sins deserve or repay us according to our iniquities.
For as high as the heavens are above the earth, so great is his love for those who fear him;
as far as the east is from the west, so far has he removed our sins from us.
As a father has compassion on his children, so the Lord has compassion on those who fear him;
for he knows how we are formed, he remembers that we are dust.
Prayer
Most gracious and merciful God, we praise you that you never forget your covenant or your longing for relationship with us. Thank you for willingly sending your beloved Son to seek and save the lost. Thank you, Lord Jesus, for loving us to the uttermost – to death, even death on a cross. Thank you that you forget the disobedience that separates us from you, instead putting the lost sheep on your shoulders and bringing them home rejoicing. Please give us grace to forgive as we are forgiven and leave past failures to your mercy. By the power of the Holy Spirit heal our memories releasing us from chains of remorse and regret so that we can live each new day in the freedom you have won for us. We ask this in your holy Name.
Song
Liturgy of the Hours (Stuart Townend)
https://www.youtube.com/watch?v=KdXChDCY6xw
You are encouraged to use this Reflection daily over the week, lingering in it and letting the words of Scripture touch more and more deeply.
Praise Resources from The International Anglican Order of The Cross (TIAOC) September 2020