Praise Reflection (24 Sept) – God our Refuge, Protector and Enabler (Part 1)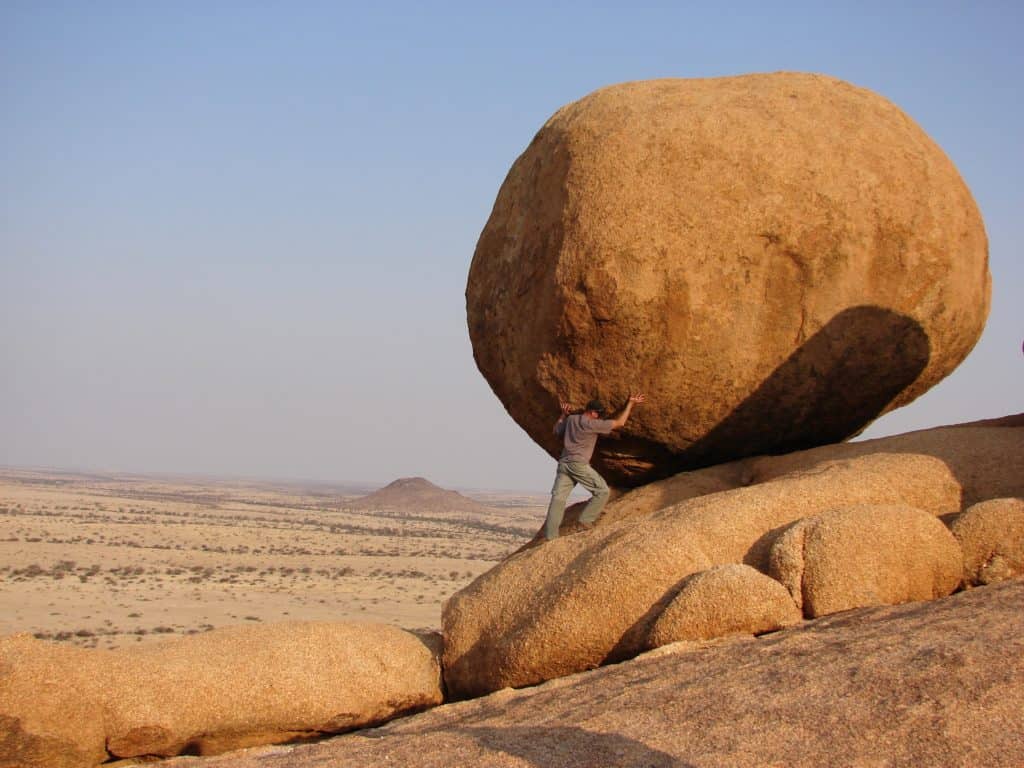 Psalm 91:1-8
Whoever dwells in the shelter of the Most High
    will rest in the shadow of the Almighty.
2 I will say of the Lord, "He is my refuge and my fortress,
    my God, in whom I trust."
3 Surely he will save you from the fowler's snare
    and from the deadly pestilence.

Charles Haddon Spurgeon [1834-1892] testifies that in 1854 the area of London in which he lived was visited with Asiatic cholera.  Many in Spurgeon's congregation were affected and there was hardly a family in which someone did not get sick, and many died.  As a young pastor he spent most of every day visiting the sick, and most days accompanying some family to the graveyard.

Spurgeon became physically and emotionally exhausted and sick at heart and was sinking under the heavy load of pastoral care.  One day he was returning home sadly from a funeral when he noticed a sign in a shoemaker's shop on Dover Road.  It was in the owner's own handwriting and it bore these words: "Because thou hast made the Lord, which is my refuge, even the Most High, thy habitation, there shall no evil befall thee, neither shall any plague come nigh thy dwelling," Psalm 91.9-10. (KJV).

Spurgeon was deeply and immediately encouraged.  He wrote, "The effect upon my heart was immediate.  Faith appropriated the passage as her own.  I felt secure, refreshed, girt with immortality.  I went on with my visitation of the dying in a calm and peaceful spirit; I felt no fear of evil and I suffered no harm.  The providence which moved the tradesman to put those verses in his window I gratefully acknowledge and, in the remembrance of its marvellous power, I adore the Lord my God."[1]
Surgeon described Psalm 91 as a "cheering Psalm, its tone is elevated and sustained throughout, faith is at its best, and speaks nobly."  In a time of great pestilence Spurgeon made Psalm 91 personal and it lifted him afresh into a place of faith. We are invited to celebrate this Psalm as a personal prayer of praise over two weeks – as a personal journey of faith.
Whoever dwells in the shelter of the Most High
    will rest in the shadow of the Almighty.
I praise you Lord God, the Most High, that I am one of your people and I can dwell with you. I praise you that dwelling in your shelter is a place of protection, care and comfort. I praise you for the place of rest I experience when I'm sheltered near you.
Add your own prayers of praise.
I will say of the Lord, "He is my refuge and my fortress,
    my God, in whom I trust."
Protector God I thank you that you are not just a refuge but that you are my refuge and I come to you in trust believing without doubt that you are my refuge and fortress. I agree with the words of Ps 46: 1-2 God is our refuge and strength, an ever-present help in trouble. 2 Therefore we will not fear, though the earth give way and the mountains fall into the heart of the sea …
Add your own prayers of thanksgiving
Song
Psalm 91-with lyrics
Link – https://www.youtube.com/watch?v=SWe4nqgZrao
Surely he will save you from the fowler's snare
and from the deadly pestilence.
Lord Craven [1608-1697], was a nobleman living in London when plague ravaged the city in the 17th century.  In order to escape the spreading pestilence, Craven determined to leave the city for his country home.  But, as he was walking down one of the halls of his home about to enter his carriage, he overheard one of his servants say to another, "I suppose, by my Lord's quitting London to avoid the plague, that his God lives in the country and not in town."  It was an apparently innocent remark.  But it struck Lord Craven so deeply that he cancelled his journey, saying, "My God lives everywhere and can preserve me in town as well as in the country.  I will stay where I am."  So, he stayed in London.  He helped the plague victims, and he did not catch the disease himself.[2]
I praise you Lord that my days are numbered by you. Thank you for this assurance that you are with me wherever I am and can preserve me in all places. Jesus you are the saviour and you are my saviour.
Add our own prayers of trust.
4 He will cover you with his feathers,
    and under his wings you will find refuge;
    his faithfulness will be your shield and rampart.
Loving Father, it is as though I'm your little chick. I know I can run under your wings when there is danger. I thank you that you cover me. I picture your wings stretching out and gathering me and drawing me closer and closer until I can feel the warmth of your breast. In faith I nestle into this place of refuge. Thank you for the security, safety, peace and comfort I find under your wings. You are my protector and with you I am safe.
Add your own prayers celebrating the Lord's faithfulness and protection.
You will not fear the terror of night,
    nor the arrow that flies by day,
nor the pestilence that stalks in the darkness,
    nor the plague that destroys at midday.
We live in faith with the truth that no weapon forged against us can prosper. (Isaiah 54:16) In these days of a global 'plague', or pestilence, the following is a suggested prayer of faith:
"Father, by faith in the finished work of the Cross, I apply the Blood of Jesus to myself and my family (put the names in). According to your Word in Psalm 91, your massive arms are wrapped around me/us. I run under your covering and hide. Your arms of faithfulness are a shield keeping me/us from harm and from this virus. My family and I are hidden under the covering of the blood of the Covenant and so I declare according to your Word, no plague shall come near my dwelling".
I thank you that you are a God who saves and protects.
Add your own prayers of faith.
7 A thousand may fall at your side,
    ten thousand at your right hand,
    but it will not come near you.
8 You will only observe with your eyes
    and see the punishment of the wicked.
Almighty God I see in your Word your faithfulness in saving the Israelites from Egypt. I know that I too have been saved from my own sinfulness by you Jesus when you paid for my sins with your own life. I praise and thank you that because you who knew no sin became sin I have become, in you, the righteousness of God.
(2 Corinthians 5:21), I cling to the Blood of Jesus that cleanses, protects, and covers me keeping me safe from destruction and judgement. Thank you Jesus for being counted among the transgressors (Isaiah 53:12) so that God's judgement would not come near me.
Add your own prayers of praise and thanksgiving for your salvation.
Prayer
Romans 8: 38-39
For I am convinced that neither death nor life, neither angels nor demons, neither the present nor the future, nor any powers, neither height nor depth, nor anything else in all creation, will be able to separate us from the love of God that is in Christ Jesus our Lord. In Jesus' name. Amen
Song
Protector – Kim Walker-Smith

Link – https://youtu.be/r_v3i2k6Psc
[1] Psalms: An Expositional Commentary: Volume 2: Psalms 42-106 by James Montgomery Boice (Grand Rapids: Baker Books, 1996), p. 749.  Comment on Psalm 91
[2] ibid
You are encouraged to use this Reflection daily over the week, lingering in it and letting the words of Scripture touch more and more deeply.
Praise Resources from The International Anglican Order of The Cross (TIAOC) September 2020