Praise Reflection (2 September) – The Overcoming Power of the Blood of Jesus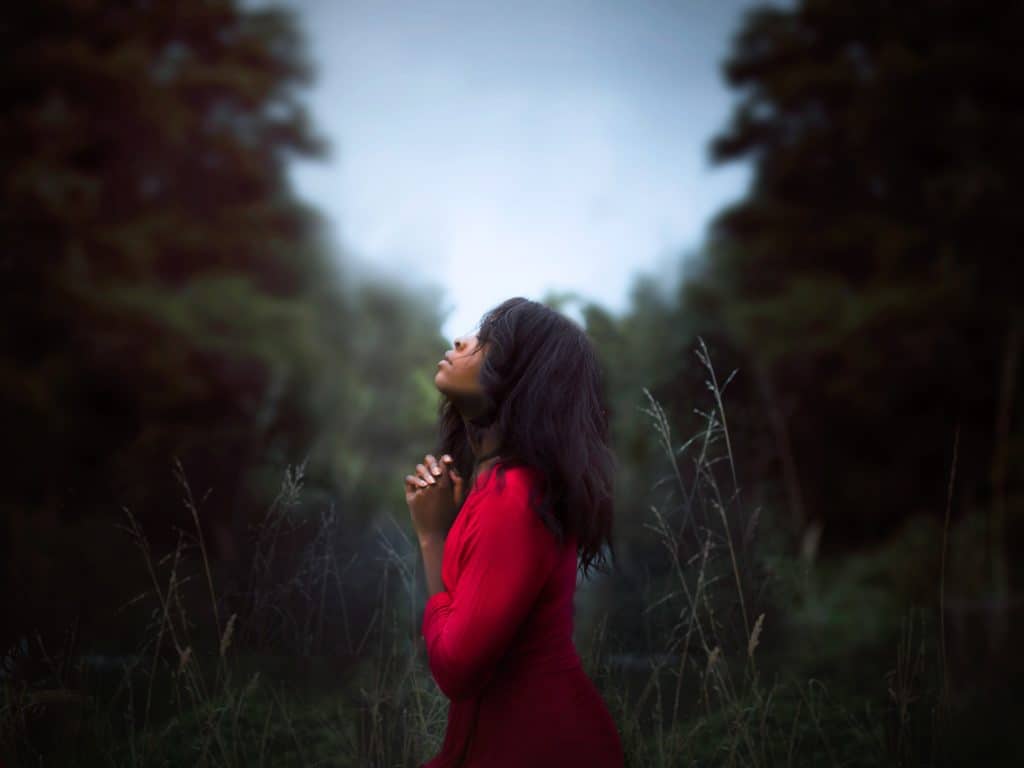 "They triumphed over him by the blood of the Lamb
    and by the word of their testimony;
they did not love their lives so much as to shrink from death."
Revelation 12:11
As we have seen in the preceding Praise Reflections on the Blood of the Lamb: there is life in the blood; forgiveness was bought with the shedding of blood; there is healing through Jesus' wounds. In fact, every victory won through Jesus' death and resurrection was won through the free, selfless, yet horrific, sacrifice of his blood. From the atonement for sin to death being conquered all was accomplished through the shed blood of our Saviour.
We witness the QUALITY OF MERCY when we look at the blood. There was nothing more valuable. This alone could pay the price to free us from slavery to sin. This alone could heal our separation from God. Mercy triumphed over the judgement we deserved. The sacrifice of the Lamb of God was perfect and atonement is complete, reconciling God and humanity.
We witness the DEPTH OF GOD'S LOVE when we look at the blood. It shows us just how much God is 'for us.'  The blood of Jesus shows the "greater love" that laid down his life. It was intentionally shed in order to overcome and set us free. "To him who loves us and has freed us from our sins by his blood" (Revelation 1:5b).
The quality of mercy and the depth of love are a place where the desires of God's heart meet God's standard. This is evident in what the blood overcame and that it satisfied the wrath of God. There is no circumstance that the blood has not already overcome – once and for all. The overcoming power of the blood is applied by faith. It is applied by our testimony. It is applied by our attestation, by our witness, by speaking of its achievements.
Song
Jeremy Camp – Overcome
Link – https://www.youtube.com/watch?v=eP-JdZs4V54
"Let's elevate the blood of Jesus to the same place in our hearts that it has in God's heart—and awaken in our spirits those powerful things the blood has procured for us. The power of the blood of Jesus has provided everything you need to live a life of victory, including redemption, fellowship, healing, protection and authority over the devil."  (Kenneth Copeland)
Reflect and Respond
The following Scriptures testify to some of the things achieved by the victory of the blood of Jesus. You are invited to:
speak, declare and pray them aloud. (As many times as you wish until there is a witness in your spirit to the power of the blood.)
speak each one as a praise prayer.
Redemption
"For you know that it was not with perishable things such as silver or gold that you were redeemed from the empty way of life …, 19but with the precious blood of Christ, a lamb without blemish or defect." (1 Peter 1:18-19)
Reconciliation
"But now in Christ Jesus you who once were far away have been brought near by the blood of Christ." (Ephesians 2:13)
Freedom
"To him who loves us and has freed us from our sins by his blood…" (Revelation 1:5b)
Forgiveness Of Sins
"In him we have redemption through his blood, the forgiveness of sins, in accordance with the riches of God's grace …" (Ephesians 1:7)
"the blood of Jesus, his Son, purifies us from all sin." (1 John 1:7b)
Authority To Overcome Evil
"And having disarmed the powers and authorities, he made a public spectacle of them, triumphing over them by the cross." (Colossians 2:15)
"The weapons we fight with are not the weapons of the world. On the contrary, they have divine power to demolish strongholds." (2 Corinthians 10:4-5)
The blood of Jesus is a powerful weapon in overcoming evil because the victory has already been won.
Substitution – In Our Place
"He himself bore our sins" in his body on the cross …" (1 Peter 2:24a)
"God presented Christ as a sacrifice of atonement, through the shedding of his blood—to be received by faith."  (Romans 3:25a  
"Since we have now been justified by his blood, how much more shall we be saved from God's wrath through him!" (Romans 5:9)
Made Us Holy
"And so Jesus also suffered outside the city gate to make the people holy through his own blood." (Hebrews 13:12)
Healed Us
"… by his wounds you have been healed."  (1 Peter 2:24b)
Overcame Death
"… Jesus Christ, who is the faithful witness, the firstborn from the dead, and the ruler of the kings of the earth. To him who loves us and has freed us from our sins by his blood…"   (Revelation 1:5)
Provided Access Into The Most Holy Place
"Therefore, brothers and sisters, since we have confidence to enter the Most Holy Place by the blood of Jesus, 20by a new and living way opened for us through the curtain, that is, his body, …"    (Hebrews 10:19-20)
Song
There is Power in the Blood
Link – https://www.youtube.com/watch?v=y2VhXwpANgI
The blood of Jesus has an enduring power. It achieved permanent results and it also continues to 'speak a better word' when we testify to it by our words in faith. It can be appropriated in circumstances where reconciliation or redemption is needed. It can be applied when evil is confronting us and it can be proclaimed at the time of death (for the shedding of Jesus' blood overcame death and won eternal life for us). 'Faith in the blood of Jesus enables us to operate in the fullness of its power.' (Kenneth Copeland)
Song
Kari Jobe – O The blood – HQ – GATEWAY WORSHIP.m4v
https://www.youtube.com/watch?v=wxeVrMC1qVY
Prayer
Holy Father, we choose with the help of the Holy Spirit, "through Jesus, to continually offer… a sacrifice of praise (Hebrews 13:15a). We praise and thank you that because of your great love for us, and the riches of your mercy, you made us alive with Christ (Ephesians 2:4-5).
We praise and thank you Father for rescuing us from the dominion of darkness and bringing us into your kingdom. We praise and thank you Jesus that through the sacrifice of your blood we have been redeemed and your blood bought the forgiveness of our sins. (Colossians 1:12-14).
We praise you Jesus that you overcame death, the world, the devil and the flesh enabling us to overcome through the word of our testimony and through your blood Jesus. May we honour the enduring power of your blood Jesus by applying it in faith daily.
Doxology
24 "To him who is able to keep you from stumbling and to present you before his glorious presence without fault and with great joy— 25to the only God our Saviour be glory, majesty, power and authority, through Jesus Christ our Lord, before all ages, now and forevermore! Amen". (Jude 24-25)
In Jesus' name. Amen.
You are encouraged to use this Reflection daily over the week, lingering in it and letting the words of Scripture touch more and more deeply.
Praise Resources from The International Anglican Order of The Cross (TIAOC) August 2020