Praise Reflection (12 August) – The healing power of the blood of Jesus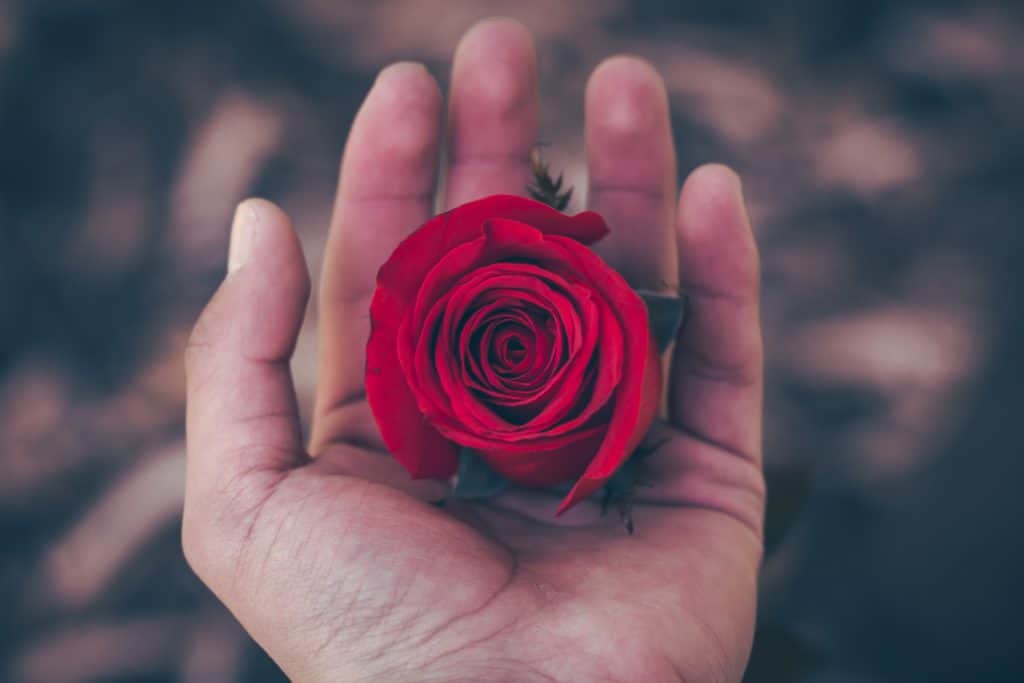 '"He himself bore our sins" in his body on the cross, so that we might die to sins and live for righteousness; "by his wounds you have been healed."' (1 Peter 2:24)
The character of God and God's action on our behalf
Psalm 145:8-9
"The Lord is gracious and compassionate, slow to anger and rich in love. The Lord is good to all; he has compassion on all he has made."
This describes part of God's character. Over and over in the Scriptures we see that God is good, he loves tenderly, has pity, shows mercy and is eager to help and bless. God loves to forgive (John 3:16-17) and is the Father of "mercies" (2 Corinthians 1:3). Healing is an expression of God's amazing mercy.  We get a revelation into Jesus' heart each time he saw suffering humanity: "When Jesus landed and saw a large crowd, he had compassion on them and healed their sick." (Matthew 14:14).
As "Jesus Christ is the same yesterday and today and forever" (Hebrews 13:8) his heart was, is, and always will be to have compassion and heal the sick. This is possible because of Jesus' complete victory won through his crucifixion, once and for all and through the healing power of his blood.
Song 
Healer (Kari Jobe)
Link – https://www.youtube.com/watch?v=j2W88vWt30A
It can be helpful to check for any blockages to healing
There can be some blockages to receiving healing. Sin and unforgiveness are two possible blockages.
1 John 1:8-9
"If we claim to be without sin, we deceive ourselves and the truth is not in us. 9If we confess our sins, he is faithful and just and will forgive us our sins and purify us from all unrighteousness."
You are invited to ask the Holy Spirit to show you if there is anything that needs to be confessed.
How wonderful it is to say after we confess: "the blood of Jesus, his Son, purifies us from all sin" (1 John 1:7b).
Colossians 3:13
"Bear with each other and forgive one another if any of you has a grievance against someone. Forgive as the Lord forgave you."
Are there any people in your life you need to forgive?
However, sometimes healing takes time and grows patience and other fruit in us. At all times, even when it has not yet happened, we stand in faith on the power of Jesus blood to heal and praise and thank him for such a gift.
If you have been asking the Lord for healing and have not yet received it, what would you like to say to him?

What would you personally say to him about the blood he shed for you?
The healing power of the blood of Jesus
Luke 4:18
"The Spirit of the Lord is on me, 
because he has anointed me
    to proclaim good news to the poor.
He has sent me to proclaim freedom for the prisoners
    and recovery of sight for the blind,
to set the oppressed free…"
Isaiah 53:4-5
"Surely he took up our pain and bore our suffering,
yet we considered him punished by God, stricken by him, and afflicted.
5But he was pierced for our transgressions, he was crushed for our iniquities;
the punishment that brought us peace was on him, and by his wounds we are healed."
Healing has been purchased for us as part of the atonement of Jesus Christ.  In the same way that we receive forgiveness by faith we can also apply our belief in the power of the blood of Jesus to receive healing by faith. It is appropriated by faith. The shedding of Jesus' blood has redeemed all emotional, mental, physical and spiritual dis-ease.
Matthew 8:17 quotes the Prophet Isaiah saying: "He took up our infirmities and bore our diseases." By faith we come into agreement with the character of God, his tender heart, his mercy and the power of the words of Scripture that Jesus took up our infirmities and bore our diseases and that Jesus' blood has healed us.
Prayer of faith and praise
Trusting in the words from Scripture (above) and that life is in the blood, you are invited to pray the following prayer or one in your own words.
Merciful Lord Jesus, I believe that you won healing for all creation when you went to the cross.
Suffering Lord Jesus, I believe it cost you your life to atone for our sins and enable the restoration of all creation, including our health.
Victorious Jesus, I believe that your sacrifice on the cross was once and for all, never needing to be repeated.
Jesus, the Word made flesh, I believe the Scripture that says: "by his wounds you have been healed" (1 Peter 2:24b). I recognise that this happened when you went to the cross and never needs to be repeated. You spoke the words "It is finished" as you died. I appropriate that Word, that I have been healed by your wounds, by faith, and I thank you.
I praise and thank you that you took on yourself my infirmities and carried my sorrows and diseases. I praise and thank you that you did this by shedding your own blood.
I praise and thank you that there is power in your blood.
I praise and thank you that there is power in your blood for healing and that it is by your stripes I am healed.
In Jesus' name. Amen.
Song
Still Believe (Kim Walker Smith – 9.47 mins)
Link – https://www.youtube.com/watch?v=k3W_wH0rq3E
The blind man called out to Jesus, "Son of David, have mercy on me!" (Luke 18:39b).
Knowing that Jesus loves to show mercy who could you show mercy to today – perhaps praying for their healing or needs, or showing mercy by a practical action?
You are encouraged to use this Reflection daily over the week, lingering in it and letting the words of Scripture touch more and more deeply.
Praise Resources from The International Anglican Order of The Cross (TIAOC) August 2020