Online Event – Wednesday 24 June 2020, 6:30pm – 8pm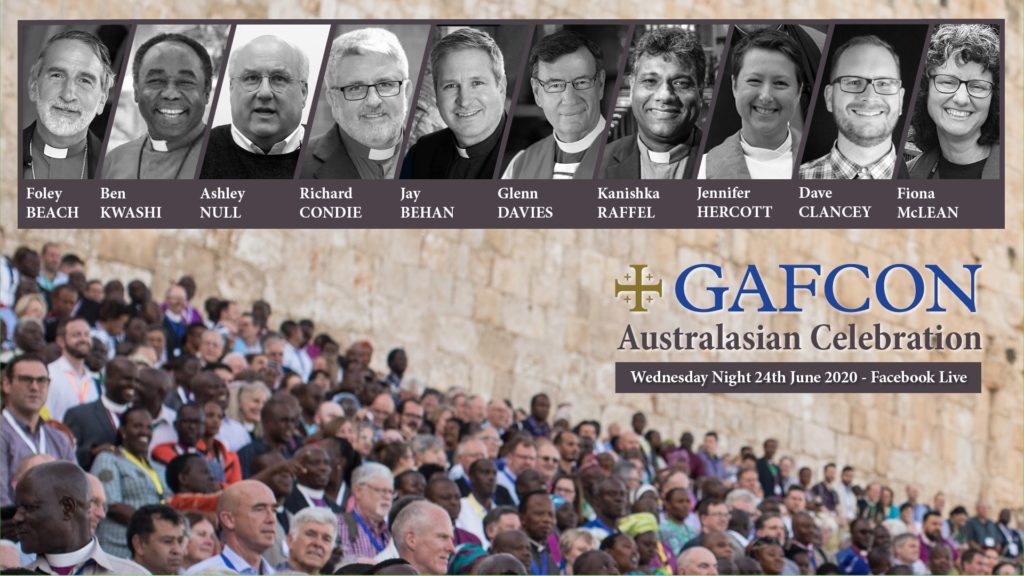 GAFCON Australia are hosting this special online event.
"We will proclaim Christ faithfully to the nations!" Join us for an online celebration of Gafcon's ministry to global, orthodox Anglicans as we unite in a special service of word and prayer for the ministry of Gafcon in Australia, New Zealand and the neighbouring islands.
This 90-minute broadcast will feature totally-live interviews with special guests Foley Beach, Ben Kwashi, Ashley Null, Glenn Davies, Richard Condie, Kanishka Raffel, Fiona McLean, and Dave Clancey, with a live Bible talk from Jay Behan. Hosted by Jodie McNeill and Jennifer Hercott with guests from local churches across Australia and New Zealand.
Don't miss this important discussion about the future of Australasian Anglicanism, plus significant announcements about the future of Gafcon in Australia and New Zealand.
You can register your interest to attend here: https://www.facebook.com/events/590758308240424/