Once enslaved, now set free
Faced with poverty in Cambodia, all Sitha* wanted was to provide for his family, so when the offer of work on a Thai fishing boat came, Sitha saw it as a wonderful opportunity. But it was all deception, and instead Sitha was enslaved for months. Unpaid. Documents seized. Trapped on the boat, forced to work around the clock, and beaten if he resisted.
Sitha recounts, "I was feeling desperate," … "and I was resolved to run for my life." So when he saw a chance to escape, he took it. He then contacted International Justice Mission (IJM), who began working with Thai authorities on the case.
We found that the trafficking ring that deceived Sitha stretched from Cambodian villages to Thailand's ports exploiting people like Sitha in Thailand's fishing industry.
The good news is that International Justice Mission (IJM) and our partners have seen the prosecution of the person who enslaved Sitha, as well as the prosecution of a handful of other players in the trafficking ring.
Even better: IJM's efforts have seen an historic first with Thai and Cambodian governments collaborating to stop trafficking across their borders.
Better still: the Thai government has recently compensated Sitha for the abuse he suffered, making a payment that included the equivalent of a day's wages for every day he endured forced labour.
Now back in his home country of Cambodia, Sitha and his family cried tears of joy upon receiving the money, which they plan to use to fix their home and purchase land to sustain their family.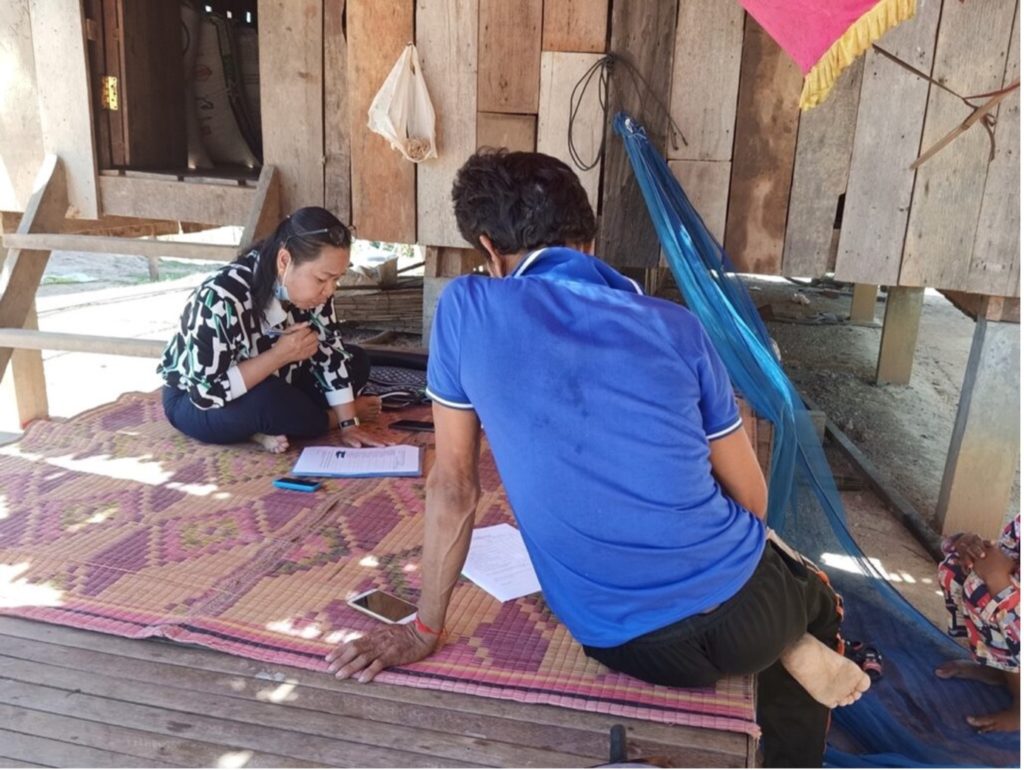 *A Pseudonym
About IJM
International Justice Mission (IJM) is a community of lawyers, investigators, social workers and activists powerfully motivated by their Christian faith to see an end to modern slavery and violence against people in poverty. We work in 23 countries around the world, collaborating with governments and law enforcement official to
strengthen justice systems
rescue and restore victims
bring criminals to justice, and
find partners who will advocate for a safe future for all – especially the world's most vulnerable
We do this because protecting the vulnerable from violence is a critical step in addressing global poverty. Our prayer is that the church hear God's call, taking the lead in seeking justice for those who are violently oppressed in poverty. IJM has a bold goal to protect 500m vulnerable people from violence by 2030.
IJM Freedom Sunday
Every year we invite Australian churches to hold a Freedom Sunday event – typically in September. This is an opportunity to
see the reality of modern slavery
open the Scriptures to hear God's heart to end it
pray for those oppressed by violence and slavery
respond as churches and individuals
We provide full resourcing for these events, including a sermon resource kit with a full sermon, additional sermon resources, stories of rescue and helpful facts. Contact Dave Groenenboom for more information.
Click here to find out more about International Justice Mission (IJM) and how you and your church can support our work.
Or contact Dave Groenenboom,
Director of Church Partnerships,
IJM Australia
P:0418 383 055