Senior Minister (Rector), Parish of Deloraine
Rector
Anglican Parish of Deloraine, Deloraine, Tasmania
Location: Deloraine
Job Type: Full-time
Closing Date: open until position is filled.
About Deloraine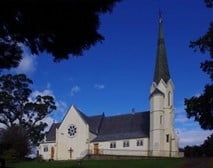 Deloraine is a growing and beautiful town of around 3,300 people, with more in surrounding villages. It is undergoing a building boom and is about 30 minutes drive in opposite directions to the larger cities of Launceston and Devonport.  There are a range of primary and secondary schools, and Grade 11-12 students usually travel to the nearby cities for schooling.
Deloraine is well known as a centre of arts and crafts with community participation at all levels.  It is the venue for the annual Tasmanian Craft Fair which regularly attracts 30,000 visitors.  Numerous professional artists and crafters live and work in the district and many specialist and hobby groups cater for all levels of ability.
About the Parish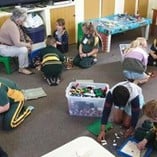 Deloraine Parish has been on a journey of change, growing closer to the Diocesan Vision, with ups and downs and a resilient lay leadership throughout.
For many years the parish has had an older, faithful, and more traditional morning congregation.  Over the past 5 years, under the previous Rector who finished in January 2023, the parish put in much effort to reach children and families in the community and make disciples of Jesus. This included setting up a new primary school age Lego Club, and monthly family outreach services on Sunday
afternoons, as well as other alternate fortnightly gatherings called "The Hearth".  Christianity Explored was also run.
The recent NCLS survey carried out in early 2022 shows that the people of the parish are caring towards one another, have grown in their valuing of sermons, preaching and bible teaching, and have a significant percentage wanting to give attention to ministry to children and youth (who are not currently in the parish).
About You
As you will see from the parish profile, we need a new Rector who can pastor and disciple those currently in the church as well as creatively and energetically reach the generations not currently part of our church.  We need someone who will see what we can become, under God, as well as what we currently are.
Essential criteria:
3 or 4 year degree from a theological college
Ordained in the Anglican Church (or willing to be)
Able to preach and teach from the Bible
Able to lead people in making disciples of Jesus
Experience leading volunteers in a church context
Work with others to build new outreach to children, families and young people
Team player
Able to work with technology
Highly motivated and a self-starter
Gifts or experience in building new ministries from a low base
Able to continue to disciple, grow and love existing church members
About the Diocese
Bishop Richard Condie, the current Bishop, wants making disciples of Jesus to be at the core of everything we do. He also highly values training and support for church leaders – this includes each ministry leader in the Diocese having a Professional Supervisor, being in a cohort with others at the same life/ministry stage, and money and time given from the parish for professional development each year.
The current group of clergy/ministry leaders (about 80 in total) meet together twice a year and are highly supportive of each other in gospel partnership.
Find out more at the Anglican Diocese of Tasmania website.
Conditions
Information about stipends and allowances in the Diocese is found here
Housing or a housing allowance will be provided
Appointment will be subject to fulfilling Safe Church Communities requirements, including a Tasmanian Working with Vulnerable People Card and completion of a satisfactory Safe Ministry Screening Check.
How to apply
Please send applications including a resume, a response to the parish profile, and 2-3 referees to personnel@anglicantas.org.au.
For further information, please contact Mr James Oakley, Diocesan Registrar, by email at registrar@anglicantas.org.au or by phone on (03) 6220 2019.