Praise Reflection (18 May) – I will see you again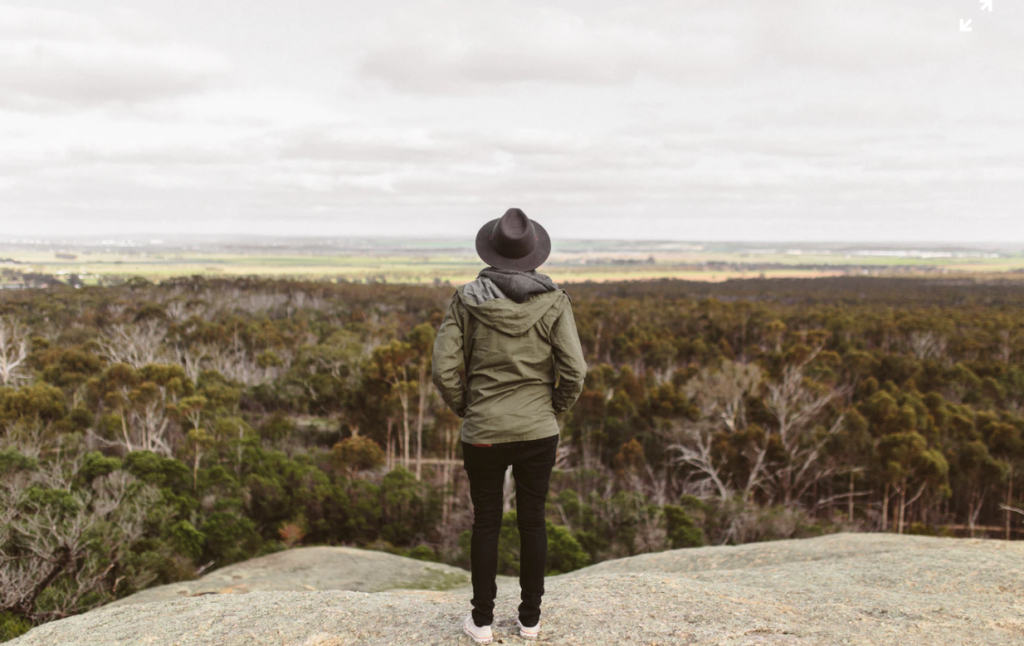 'Goodbye' can be a sad word. Especially when the parting holds no promise of a reunion any time soon. And not being able to say 'goodbye' can be sadder still. The women who brought spices to Jesus' tomb early on the third day came to minister to him for the last time as a kind of farewell to the One who had been suddenly taken from them.
However, that parting turned out to be a brief one. During the following period of forty days, many of his disciples met the risen Lord again.
But… then there was another parting. Luke (24:50-53) tells it this way:
"When [Jesus] had led them out to the vicinity of Bethany, he lifted up his hands and blessed them. While he was blessing them, he left them and was taken up into heaven. Then they worshiped him and returned to Jerusalem with great joy. And they stayed continually at the temple, praising God."
A parting so different from the devastation of Good Friday!
Jesus' ascension, his return to the Father, is a victorious occasion filled with awesome majesty, hope and joy. For his disciples, it marked not an ending but a beginning – a new life was opening up before them. The risen Lord had:
opened their minds so that they could understand the Scriptures;
given them authority to proclaim the Kingdom of God and the forgiveness of sins; and
promised that he would be present with them always and everywhere.
No wonder they couldn't get enough of praising God.
Reflect and Respond
Psalm 63: 1-8
This psalm of David speaks to us of God's presence with us and of our longing to stay in his presence.
Read it slowly and allow your spirit to reach out to him.
Then read it again, perhaps aloud, and add your own thanks that he is always with you.
"O God, you are my God, earnestly I seek you;

my soul thirsts for you, my body longs for you in a dry and weary land where there is no water.

I have seen you in the sanctuary and beheld your power and your glory.

Because your love is better than life, my lips will glorify you.

I will praise you as long as I live, and in your name I will lift up my hands.

My soul will be satisfied as with the richest of foods; with singing lips my mouth will praise you.

On my bed I remember you; I think of you through the watches of the night.

Because you are my help, I sing in the shadow of your wings.

My soul clings to you; your right hand upholds me."
Praise
God our Father, I worship you glorious in majesty and power. I praise you for your faithful love for me, for all your wonderful promises fulfilled in Christ Jesus. I praise you for his victory over sin and death, making a way for me to come into your presence.
Lord Jesus, for the joy set before you, you endured the cross, and now at your Father's throne you share the glory you had with him before the world began. I worship you joining with the hosts of heaven to proclaim:
 "Worthy is the Lamb who was slain,

To receive power and wealth and wisdom and strength

And honour and glory and praise."     (Revelation 5:12)
Song
O Praise the Name (Anastasis) – Hillsong
Link – https://youtu.be/LqBpifDpNKc
Prayer
In his letter to the Christians in Ephesus, Paul prays for them and reminds them of Jesus' exaltation and his supreme power and authority. We can make that prayer our own.
May the God of our Lord Jesus Christ, the glorious Father, give me the Spirit of wisdom and revelation, so that I may know him better. I pray also that the eyes of my heart may be enlightened in order that I may know the hope to which he has called me, the riches of his glorious inheritance in the saints, and his incomparably great power for us who believe.
(Based on Ephesians 1:17-19a)
Praise Resources from The International Anglican Order of The Cross (TIAOC) April 2020