The Revd Ed Cavanough inducted as Priest in Charge of St Leonards Parish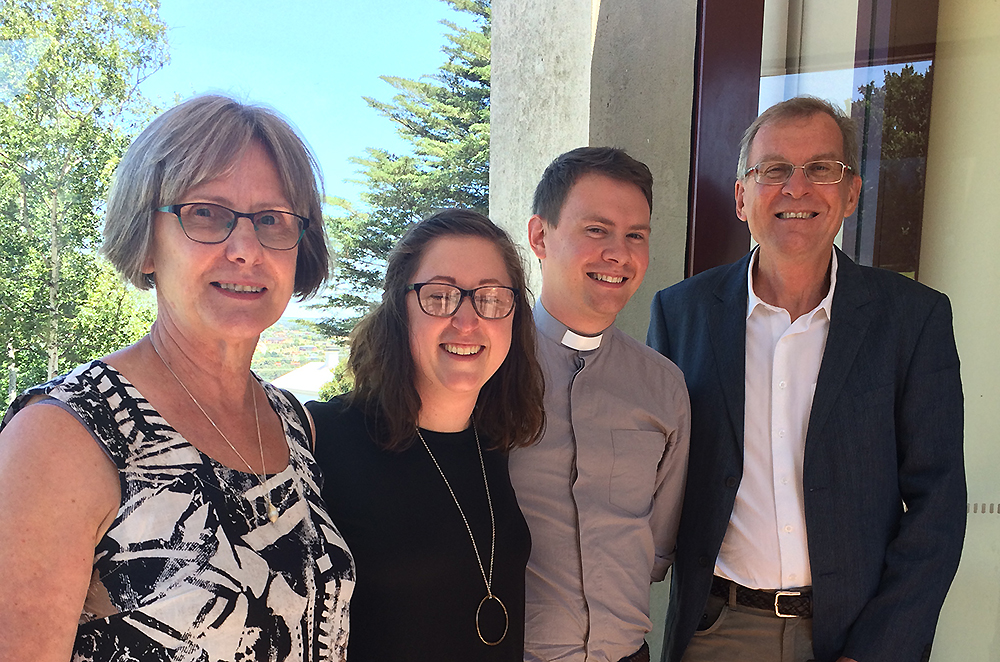 Bishop Richard Inducted The Revd Ed Cavanough as Priest in Charge to the Parish of St Leonards on Saturday 28 January.
It was lovely to see so many people at this service to support Ed and Amy, especially those who travelled from the Parish of Howrah.
The Parish of St Leonards had been praying for a young couple for Ministry. They were very excited when Ed & Amy accepted the offer to come to the Parish. Ed's position is a bio-vocational role and will be working half time in the Parish.
We pray God's richest Blessings on Ed and Amy as they begin this new journey together and that the Parish may continue to grow, making many more disciples for Jesus.
---