Curate, Parishes of Longford/Perth and Cressy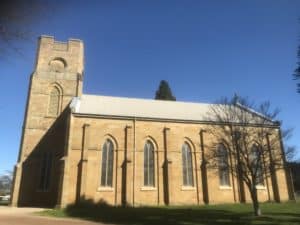 The parishes of Longford/Perth and Cressy are entering an exciting stage in parish life. There is a growing desire to reach the lost in our parishes. We need help to seize the opportunities that are all around us as we can't do it on our own.
The parishes are looking for an Assistant Curate to work with our Rector, Revd Dub Gannon, to reach our communities with the good news of Jesus Christ.
Longford/Perth and Cressy are places where we enjoy a traditional form of Anglican worship and are firmly committed to the orthodox Christian faith. There are three centres in our parishes.  Perth is on the outskirts of the sprawling city of Launceston and less than ten minutes drive from Launceston airport and there is an explosion of new housing going in over the next few years. Under God we would love to re-establish a presence in this community. We are also seeking to grow the established churches in Longford and Cressy.
If you love to be involved in pioneering new ministries and thinking out of the box, we would love to hear from you! We can offer a good all round experience that will provide a helpful foundation for a lifetime of ministry serving the Lord Jesus Christ.
Appointment will be subject to the applicant fulfilling the Safe Church Communities requirements of the Diocese of Tasmania, including having a Tasmanian Working with Vulnerable People Card.
The Diocese of Tasmania is a ChildSafe organisation.
For more details about the parish, the stipend and full package, please see the Position Description.
Apply
Applications close 2 November 2020.
For inquiries for the position of Assistant Curate in the Parishes of Longford/Perth and Cressy, contact:
Revd Dub Gannon
Rector
Parishes of Longford/Perth and Cressy
By email:         dub1994@hotmail.com
By phone:         0431 880 295