Children and Families' Worker – Parish of Ulverstone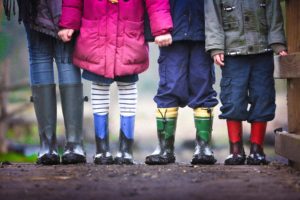 The Anglican Parish of Ulverstone is looking for an energetic and highly relational leader to work alongside the Rector to strengthen a culture of discipleship, especially with children and their families, and to mature and strengthen gospel ministry in the wider community. You will have a passion for God and his mission, and for working with families and children. You will have theological qualifications (or be in the process of obtaining them), and will have experience in children's ministry.
The parish may be described as an evangelical parish that has a traditional expression. Through the addition of a second Sunday morning service we are seeking to consolidate a livelier and more contemporary alternative that will sit alongside a complementary but more traditional service.
Average weekly attendance at services is around seventy to eighty in total. The parish has a number of families that attend with school aged children, and is well represented in the older age groups. There is a small Sunday School that caters for around a dozen or more children and a fortnightly youth group that meets on Friday evening. The parish conducts a mentoring program in the local primary school and has a Mainly Music program that attracts parents and their children from the general community. A food van operates on Tuesday evenings from the Parish Centre. Overall, the parish is well connected into the local communities and has been creating opportunities for gospel ministry amongst children, families and those in need.
Application Procedure
An application should include:
A letter addressing how you might approach the position as outlined in the Position Description.
A Curriculum Vitae or Resume
The names and contact details of at least three referees
These should then be posted or emailed (preferred) by 2nd November to Rev'd David Blyth at:
PO Box 111, Ulverstone TAS 7315
For further information phone: 03 6425 1003 or 0413 528 168